Fashion Bingonogi
EVENTS
11/11/2013 3:57:13 PM
Bingo never goes out of style! With the new Fashion Bingonogi event, Caravan Joe is introducing a fun and exciting new way for you to attain some stylish, never-before-seen threads… and other awesome prizes! 
B-I-N-G-O 
The first thing you'll need to get your hands on is a Bingo Event Scroll, obtained from Caravan Joe in Dunbarton. This bad boy has everything you need to start spinning, stamping, and winning jackpots! Well, almost everything…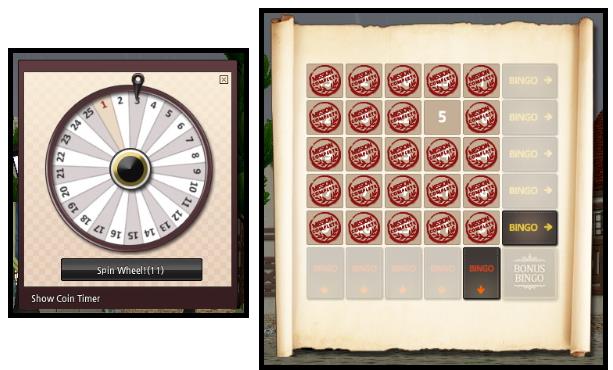 Earn Roulette Bingo Coins by defeating monsters, then use them to spin a roulette wheel. You'll get stamps on your Bingo Event Scroll based on the numbers given from the roulette wheel. (You'll also earn a Bingo coin for every 60 minutes you're logged into the game).
During the event period, all monsters have the potential to drop coins, but you're more likely to pick them up from more difficult monsters. Don't skimp on the hard work – take down the baddest of the baddies and you'll be yelling BINGO in no time! 
Fashion Bingonogi will officially run from November 20 - December 17.
And if you like surprises, we've got some fantastic, never-before seen prizes waiting in the Bingo Box.

I can't read Korean!
During the
11/20 maintenance
, there was an issue relating to text in this event. We expect to resolve this in the near future, but in the meantime, we've provided Caravan Joe's dialogue in ungarbled English for reference.