Let's Fish with Larry again!
EVENTS
10/6/2017 12:50:02 PM
While we work out the errors with the Sky Lantern Event, we on the Mabinogi team thought it would be fun to bring back Larry's Fishing Event! We hope you enjoy it and thanks again for your understanding.
- The Mabinogi Team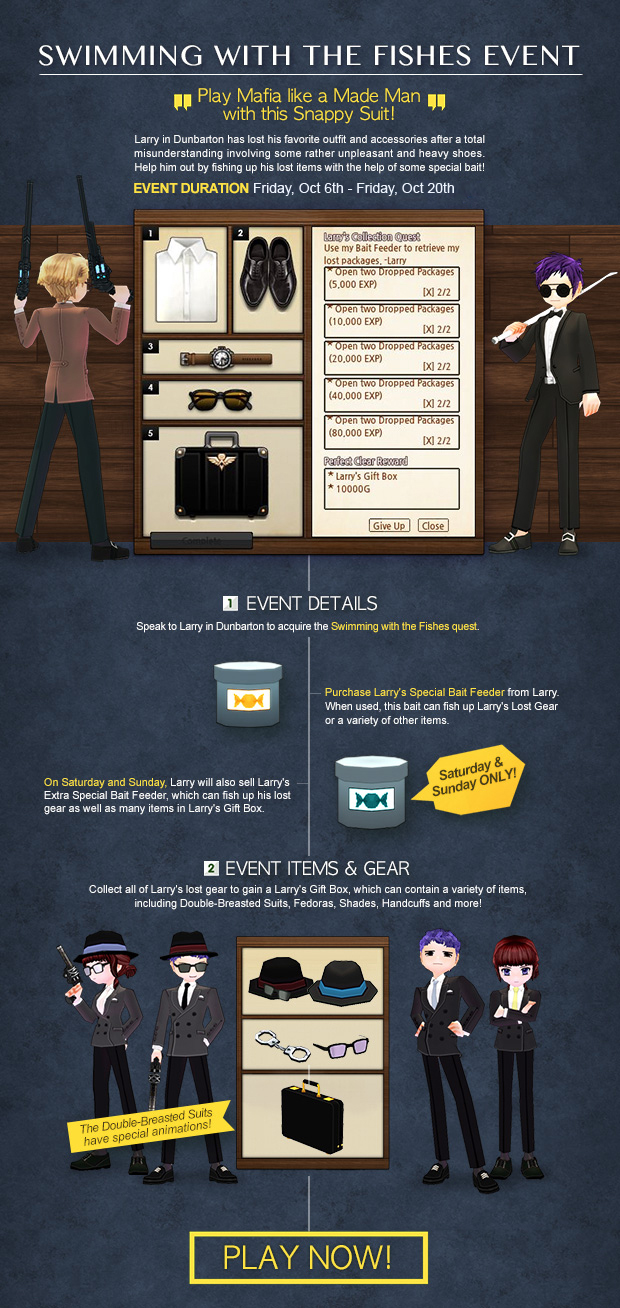 The following Book items are not available in our NA service
sorry for any inconvenience.
Tales of a Lighthouse I
Tales of a Lighthouse II
Tales of a Lighthouse III
The Fox and I
The Paladin's Oath
A Sword in His Hand
Memories of the Full Moon
Danger in Tir Chonaill
Synthesis, Fragmentation, Alchemy, and You
Erinn and Its Histories