Join us in Wonderland!
ANNOUNCE
2/12/2013 1:55:04 PM

Prepare yourself for another journey down the rabbit hole with Alice in Wonderland! From February 12th to February 17th 2013, Wonderland Character Cards will be on sale!
Female characters can take on the look of Alice, the titular character of Alice in Wonderland. Complete with a hair bow, bow shoes, and an apron dress, this costume is sure to give the Queen of Hearts a run for her money! What about male characters? They get the outfit of the crazy Mad Hatter! This ensemble includes the Hatter's famous 10/6 hat, a dashing teacoat complete with a big poofy bow tie, and a pair of buckle shoes.
As if these great items weren't enough, Wonderland Character Cards bestow the character with a special "in Wonderland" title. This awesome title bestows Luck +30, Dex +10, Critical +3%, Protection +1, and Defense +3!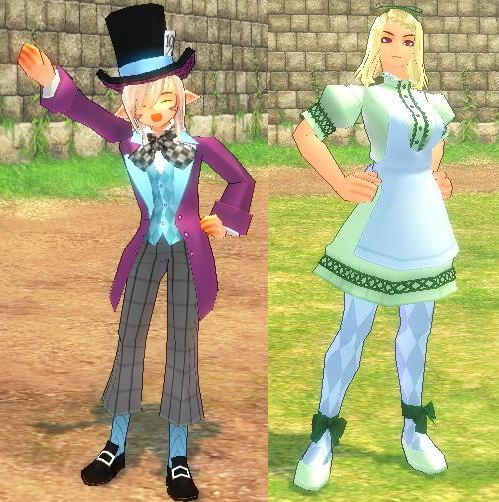 Giant

Human

Elf


-The Mabinogi Team-