[UPDATE] Pegasus Pet
ANNOUNCE
3/14/2013 12:36:39 PM
Pegasus sale has been extended an extra day! This pet will go off sale on March 27th at noon Pacific time, so be sure to get yours now!

Venture into a land of myth and legend with the
Pegasus
! This flying pet allows you to watch over Erinn from land and sky like the mighty Greek Gods! Each
Pegasus
comes with a magnificent
Pegasus Feather Decoration
and a deadly arsenal of skills that will help you in any battle. Get your
Pegasu
s by
March 26th, 2013
before it disappears over the horizon!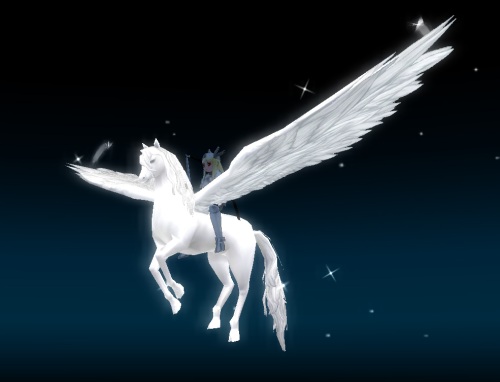 Get yours today!


The Mabinogi Team