With warm weather finally returning to Erinn, all the beasts, birds and bees are emerging from hibernation. If you're the kind of Milletian who loves nature and wants to show off your green thumb, then you should pick up a Spring Spirit Box, available for a limited time only!
Open one up and you could snag outfits, flying puppets, potions, dyes and even wearable Butterfly Wings.
Float like a butterfly, sting like a bee with the Spring Spirit Box!
---
Spring Spirit Box Sale
Sale Duration: April 2 – April 29
---
Spring Fashion and Extras
Here are some of the items you could obtain from this box.
Outfits and Wings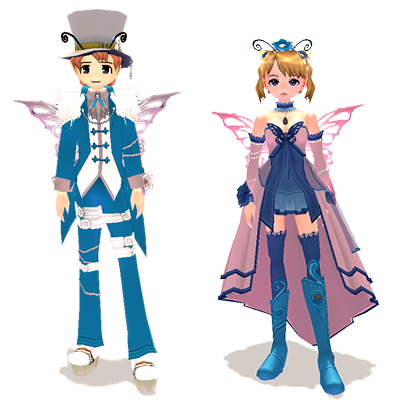 Butterfly Suit
*

and Cutiepie Butterfly Wings | Butterfly Dress

*

and Cutiepie Butterfly Wings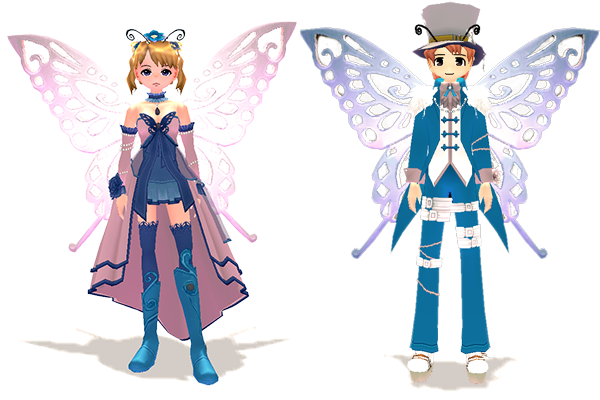 Butterfly Dress
*

and Sweetiepie Butterfly Wings | Butterfly Suit

*

an d Sweetiepie Butterfly Wings
*Note: Butterfly Suit is only for male characters. Butterfly Dress is only for female characters.
---
Flying Puppets

Cichol
Macha
Morrighan
Neamhain

Belisha
Belisha Support
Odd-Eye Belisha Support
Odd Belisha
Jack O' Lantern
Little Ghost
Skull Balloon
Shadow Bat
---
FAQ
Q: Can I equip multiple flying puppets?
A: No. Only one flying puppet may be equipped at a time, and it will always float above your left shoulder regardless of which accessory slot it is equipped in.
Q: How are those Belisha Support Puppets different from regular Belisha Flying Puppets?
A: Belisha support puppets offer slightly higher Defense Rate, higher Protection, higher Durability, and have a special function which can be deactivated or activated and runs for 2 hours per day. When the function is activated, the locations of orbs in shadow missions will be visible on the mini-map, hidden dungeon maps will be revealed, and there is a consistent random chance the puppet will cast a magic shield to protect you.
Only the Odd-Eye Belisha Support Puppet also offers the Bolt Out Of The Blue skill, a thunderbolt attack which blasts away surrounding enemies (can be used every 300 seconds).