The Flying Food Truck has Arrived!
ANNOUNCE
5/14/2014 1:41:30 PM

It flies, it feeds... it's even eco-friendly. With the Flying Food Truck you'll have everything you need on hand, on the go, allowing you to get nice and plump and still get around. Mabinogi's most anticipated pet has finally arrived.
Sale Dates:
Wednesday, May 21 - Tuesday, June 3 (2 weeks)
How Awesome is the Flying Food Truck?
It can fly.
It can transport

4 people

, more than any other pet, with no race restrictions.

8 x 10

inventory size (80 cells).
Color selectable.
Summoning the pet will deal damage and stun nearby monsters.
The truck's master earns 2x cooking skill EXP while working aboard it.
Steam, Bake, Mix, and more wherever you go.
Can be used as a well, allowing you to draw water on the fly.
Functions like a portable grocery store (offers lots of cooking/food items normally available at cooking NPCs).
Create special dishes including Spicy Oden Soup, Tempura Udon, and Chicken Gizzards.
Includes a coupon for

Chef's Bag

, an extended 9x6 cell inventory option which only holds cooking items (cheese, bread, cooking table, rolling pin, etc.).
All new

Chef's Hat

is also included, which offers its own cooking EXP boost.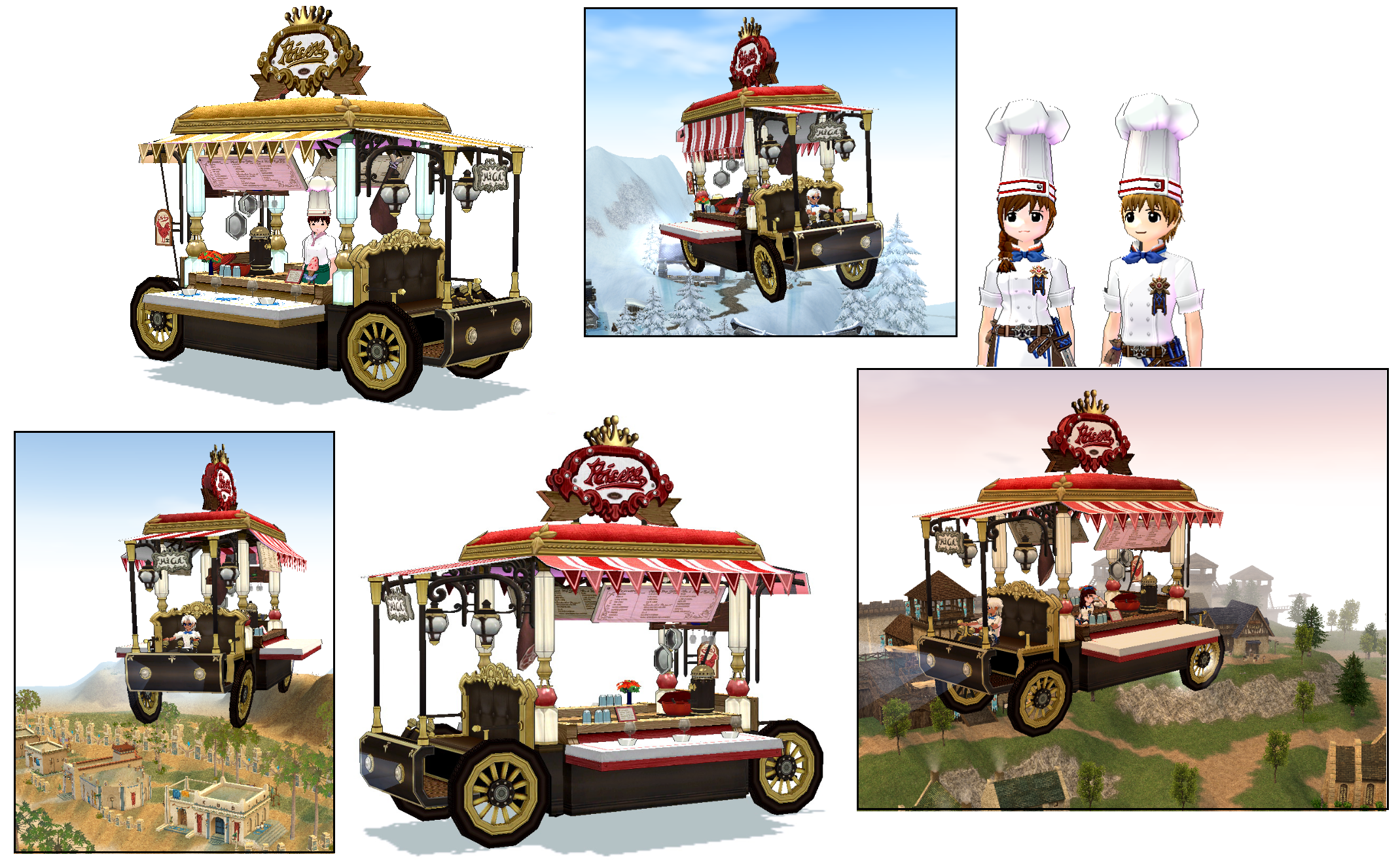 With more features than you can stuff your face with, the Flying Food Truck is the ultimate companion. In fact the only thing it doesn't have... is seat belts!