Spring Fever Gachapon is Here!
ANNOUNCE
5/27/2015 10:00:00 AM

There is nothing like the end of May in Erinn. The sun is shining brightly, the butterflies come out to play, and you can enjoy the outdoors while cooling off with some ice cream! The Spring Fever Gachapon allows you to enjoy all these forms of spring, plus so much more!
---
Spring Fever Gachapon
Sale Dates:
Wednesday, May 27 - Tuesday, June 16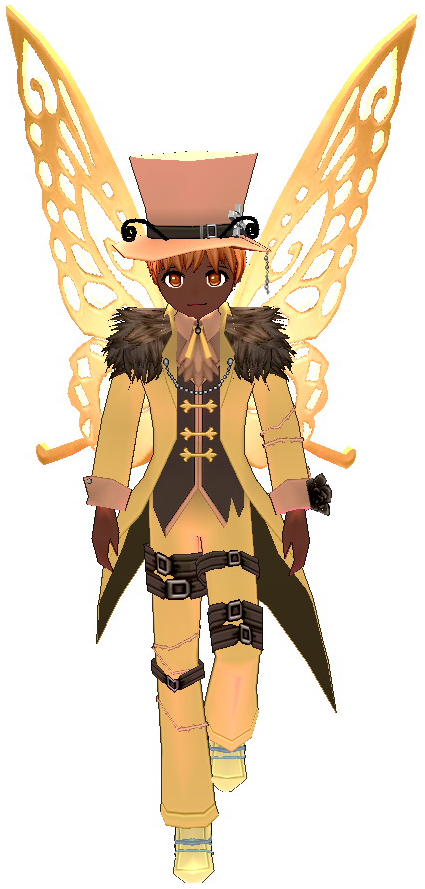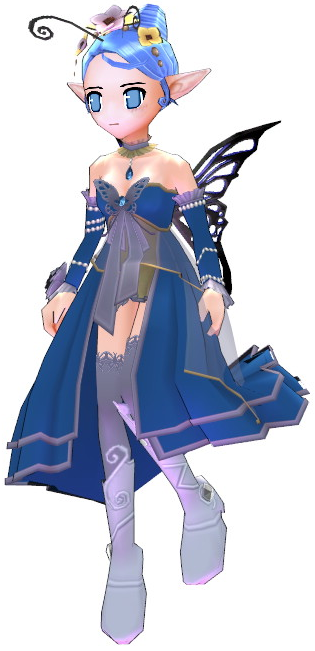 ---
New and Rare Items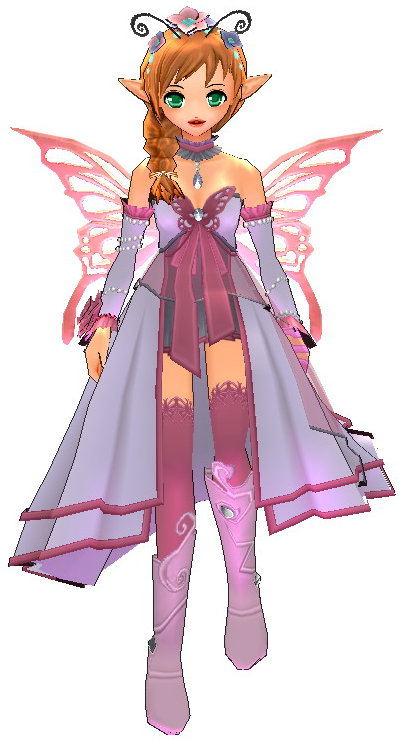 Cutiefly Wings
in the following colors:
Black
Pink
Azure
Burgundy
Emerald
Yellow
Butterfly Wings
in the following colors:
Black
Pink
Azure
Burgundy
Emerald
Yellow
Male and Female Butterfly Outfits
Butterfly Dress (F)
Butterfly Headdress (F)
Butterfly Boots (F)
Butterfly Suit (M)
Butterfly Suit Hat (M)
Butterfly Shoes (M)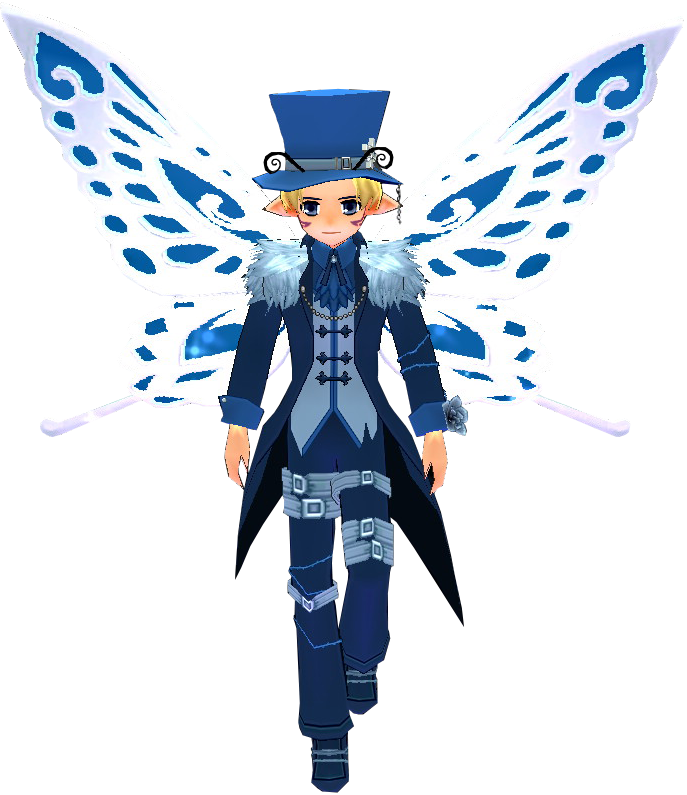 Notable Items
Gingerman Mini-Gems
Sweet Gingerman
Savory Gingerman
Buttery Gingerman
Crispy Gingerman
Wigs
Count Cookie Wig
Count Cookie Wig & Hat
Macaroon Mistress Wig
Macaroon Mistress Wig & Hat
Weapons
Champion Sheep Knuckle
Upgraded, Advanced, or Basic Green Onion
Upgraded, Advanced, or Basic Tangerine
Upgraded, Advanced, or Basic Banana
Shocking, Burning, or Freezing Ice Cream
Inventory
Clothing and Accessories
Cressida Wear
Hebona Gloves
Cressida Gloves
Hebona Shoes
Cressida Shoes
Hebona Circlet
Hebona Robe
Aladdin Costume
Badoura Costume
Nightgown
Cute Princess Dress
Men's Tengu Hat
Men's Tengu Outfit
Men's Tengu Gloves
Men's Tengu Shoes
Shamaness Hair Band
Shamaness Outfit
Shamaness Gloves
Shamaness Shoes
Party Ensemble (M)
Party Ensemble (F)
Good Morning Shoes (F)
Femme Fatale Shoes (F)
Incubus Siren Boots (F)
Living Room Chair
Nao's White Dress
Dye
Pet Fixed Dye Ampoules
Fixed Color Dye Ampoules
Fixed Color Metal Dye Ampoule
Weapons and Armor
Sword of the Goddess
Knight Lance
Valkyrie Shield
Engraved Control Bar
Dustin Silver Knight Armor
Valencia's Cross Line Plate Armor (Giant)
Dustin Silver Knight Vambrace
Valencia's Cross Line Plate Boots
Dustin Silver Knight Greaves
Dragon Felix Helm
Valencia's Cross Line Plate Gauntlet (Giant)
Crystal Lightning Wand
Crown Ice Wand
Phoenix Fire Wand
Tidal Wave Cylinder
Beholder's Shield
Goldboxes
Lorna's Goldbox
Pan's Goldbox
Bounty Hunter Cards
Bounty Hunter Card (Bronze)
Bounty Hunter Card (Silver)
Bounty Hunter Card (Gold)
Consumables
Blue or Red Upgrade Stones
Various 1 Day Double Skill Potions
Lord Pass (All)
Fine or Regular Gem Powders
Platinum Hammer of Durability
Rusty Hammer of Proficiency
Potent Avon Drama Crystal (Tradeable)
Potent Avon Fine Drama Crystal (Tradeable)
Potent Avon Premium Drama Crystal (Tradeable)
Black or White Dragon Summon Scroll
Various Speed Walk Potions
Fishing Training Potion
Healing Training Potion