The Amazing Nine-Tailed Fox!
ANNOUNCE
8/19/2015 10:00:00 AM

Mabinogi and MapleStory's worlds are colliding; Mushmom and King Pepe aren't the only ones making an appearance. Welcome Haku, the adorable Nine-Tailed Spirit Fox who accompanies Kanna in MapleStory! Now, you can have your very own Nine-Tailed Fox who will journey the lands of Erinn by your side.
---
Nine-Tailed Fox Pet
Sale Dates:
Wednesday, Aug. 19 - Wednesday, Sept. 9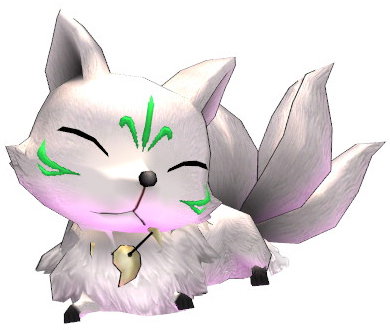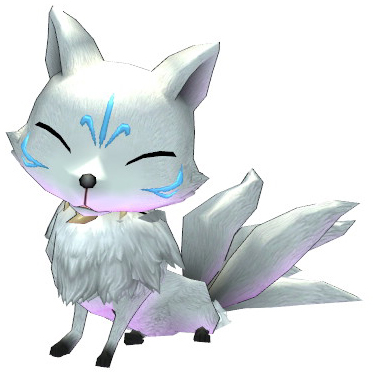 ---
Nine-Tailed Fox Details
The amazing Nine-Tailed Fox will fight by your side and can be used as a mount to travel swiftly. If you run into any trouble, there is no need to dismount: The Nine-Tailed Fox is prepared for mounted battle! The Nine-Tailed Fox is so pleased to be adopted that it comes with a gift for you. Open up your Pets Inventory and you'll find the Rainy Fox Chair! This elegant chair features a large fox happily resting at your feet.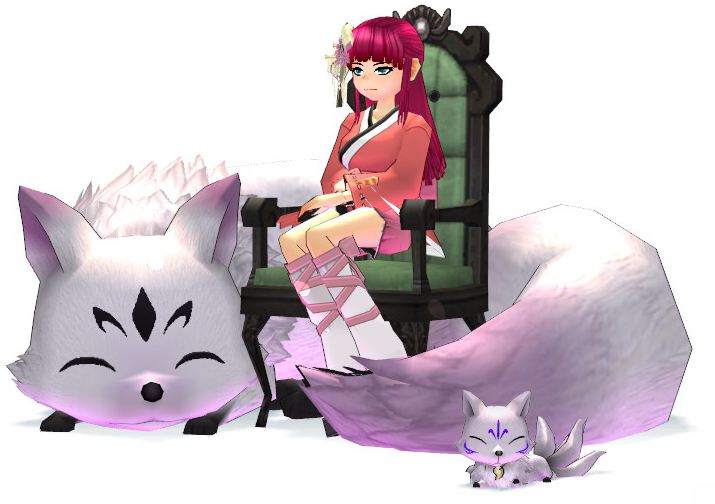 What are you waiting for? Adopt your own amazing Nine-Tailed Fox today!