Holiday Math Dungeon
ANNOUNCE
12/16/2015 12:00:00 AM

The Math Dungeon is back, and even the monsters within the goodly dungeon have dressed for the season! Caravan Joe in Dunbarton is handing out passes to venture into the suddenly festive dungeon, and he's rewarding those that complete the Holiday Math Run with a variety of yuletide rewards, including Homestead Props and particularly warm and snuggly outfits!
---
Holiday Math Run
Event Dates: Wednesday, Dec. 16 - Tuesday, Jan. 5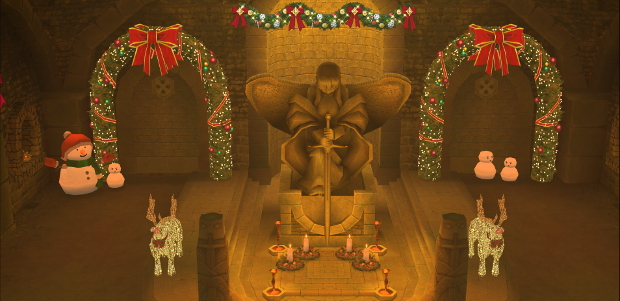 Event Details:
Speak with Caravan Joe in Dunbarton
Select a main character to participate in the event

You will be unable to select another main character for the event

You will receive a Holiday Math Dungeon Pass, needed to enter the dungeon, at 7AM PST each day

You can have up to 3 Holiday Math Dungeon Passes per day, and they will only be delivered to the selected Main Character for the event

Go it alone or join a party of up to 4 people, either way you'll only be able to enter the Holday Math Dungeon a maximum of three times every day, no matter how many Dungeon Passes have you have saved up
Complete the Daily Quest by completing the Holiday Math Run and receive 2 C-Coins

Trade your C-Coins into Caravan Joe for a variety of prizes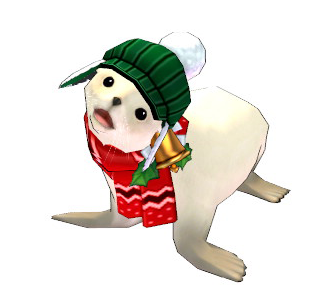 C-Coin Rewards
Turn in C-Coins to Caravan Joe for the following rewards
2x C-Coins: Holiday Gift Box
3x C-Coins: Glittering Holiday Gift Box
15x C-Coins: Knitwear Penguin Whistle
25x C-Coins: Knitwear Seal Whistle

Glittering Holiday Gift Rewards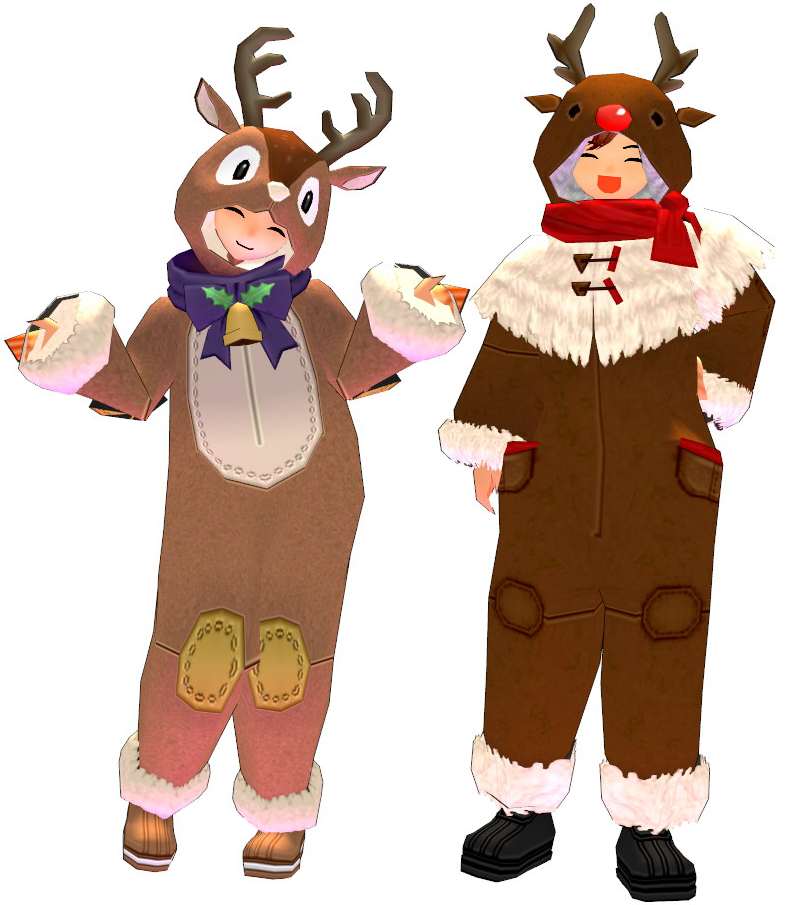 Christmas Rudolph Robe and Reindeer Robe
Can contain anything within the Holiday Gift Box, as well as the Christmas Rudolph Robe, a special Christmas themed Reindeer outfit including a dyeable nose for when Red's just not the right color.
Holiday Gift Box Rewards
When opened, Holiday Gift Boxes can reward one of the below items, bonus C-Coins or a variety of items for your daily advantures.
Outfits and Accessories
Reindeer Robe
Short Reindeer Antler Headband
Reindeer Antler Headband
Long Reindeer Antler Headband
Giant Reindeer Antler Headband
Christmas Tree Hat
Homestead Props and Decorations

Christmas Wreath
Christmas Tree
Rudolph

Christmas Tree Hat

Homestead Snowflake Flurry
Homestead Christmas Arch
Homestead Christmas House
Homestead Christmas Candle
Christmas Tree Star Decoration
Christmas Tree Decorative Stocking
Christmas Tree Decorative Ribbon
Christmas Wreath Star Decoration
Christmas Wreath Decorative Ribbon
Christmas Wreath Decorative Stocking
Rudolph Star Decoration
Rudolph Decorative Stocking
Rudolph Decorative Ribbon