Queen of Hearts and Wild Card Shopping Bags
ANNOUNCE
3/16/2016 12:00:00 AM

Two new outfits are in the cards as the Queen of Hearts and Wild Card Shopping Bags land in the shop! The Queen of Hearts set features a gorgeous gown and tiara tailor made for an imposing woman, with the Wild Card gives a cute little suit and hat, perfect for anyone with a mischievous streak.
---
Queen of Heart and Wild Card Shopping Bags
Sale Dates: Wednesday, Mar. 15 - Wednesday, Mar. 30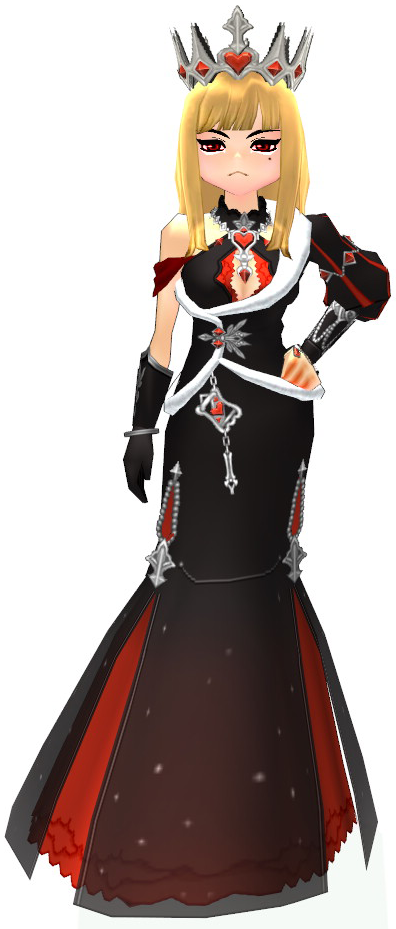 Queen of Hearts Shopping Bag (F) Contents:
Queen of Hearts Dress
Queen of Hearts Tiara
Queen of Hearts Boots
Queen of Hearts Chain Gloves
Wild Card Shopping Bag (M) Contents:
Wild Card Suit
Wild Card Cap
Wild Card Shoes
Note: These outfits come in fixed colors, but may be dyed to your liking.