Sheeptuplets Box Returns
ANNOUNCE
4/26/2016 12:00:00 AM
The Sheeptuplets Box is back! These furry little friends are like adorable little swiss army knives, acting as a battle buddy, giving wool that can boost your defenses and even turning into the high-flying Cumulosheepus when you need a lift. The adorable Sheep can only be found in the Sheeptuplets box, and you've only got two weeks to grab it, and the Pet Adoption Medal's here as well!
---
Sheeptuplets Box
Sale Dates:
Tuesday, Apr. 26 - Monday, May 9
---
Sheeptastic Details
Open up a Sheeptuplets box to receive one of seven Sheeptuplet Whistles! You will randomly adopt one of the following: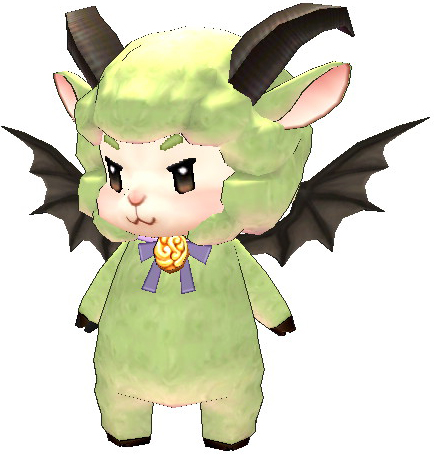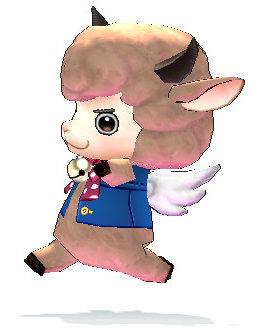 Cutie Sheep
Gloomy Sheep
Meany Sheep
Cranky Sheep
Smarmy Sheep
Grumpy Sheep
Brainy Sheep
Note:
Sheeptuplet whistles are not tradable.
Each Sheep comes in a random color, and has their own unique personality. Sheeptuplets can be dyed to your liking using Pet Dye Ampoules! As an added bonus, you will get five Honey Butter Corn Chips in your pet's inventory!
Sheep in Erinn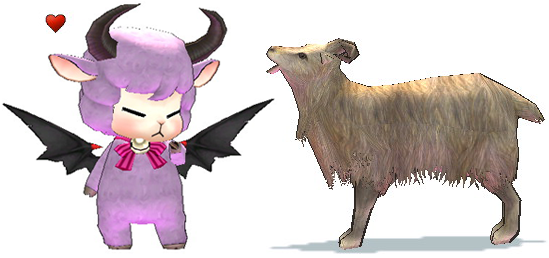 Sheeptuplets are the most popular of their kind causing other Sheep, Caldera Goats (including those in Renes), Tailteann Goats, and Tara Sheep, to fall in love with them. Your adorable new companion will also deal summoning damage, and slow monsters in the vicinity where they appear.
Sheeptastic Perks!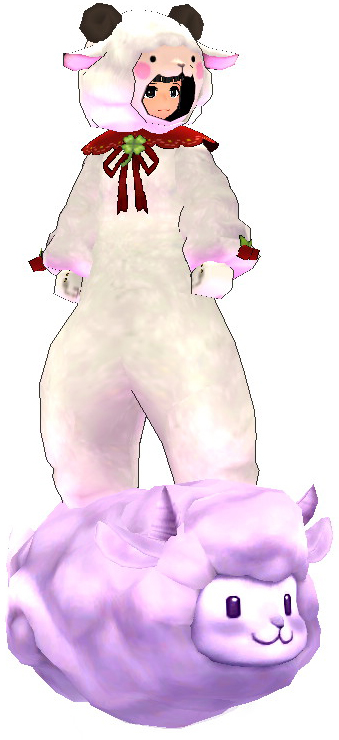 Wool
can be gathered from your Sheeptuplet, and you might even sheer some Golden Magic Wool, a consumable item which immediately increases Defense and Protection for 1 minute. The perks continue as a potion, some gold, or equipment blessings are often bestowed upon you when first summoning your pet.
Up, Up, and Away!
What is the best thing about owning your very own Sheeptuplet? It transforms into the amazing Cumulosheepus, a nimbus-like flying mount! All Sheeptuplets are equal in uses, and endlessly adorable!

Note: The debuff removal effect of Sheeptuplet pets does not apply to Life Drain and Blinker Beam. The Sheep Robe pictured above does not come with the Sheeptuplets Box. Sheeptuplets come in random colors, however Sheeptuplets pictured were dyed using Pet Dye Ampoules.
---
Pet Adoption Medal
Sale Dates: Tuesday, Apr. 26 - Monday, May 9
Pet Adoption Medal Notice
Pet Adoption Medal will only be sold as a bundled package, this does not apply towards individual purchases. Discount is already applied at checkout
A medal must have a pet associated with it to be traded.
An adoption medal seals the associated pet. Once sealed, the pet can only be traded with one other player.
A single pet can only be sealed up to 5 times.
The pet's inventory must be completely emptied before sealing.
The name of the pet must be changed upon adoption
Payment Limitations:
The Pet Adoption Medal can
only
be purchased with
NX Prepaid
.