Magical Bingo Gachapon
ANNOUNCE
6/16/2016 12:00:00 AM

Do you feel lucky? The Magical Bingo Gachapon is here to put your fortune to the test! Each Gachapon contains a random item, as well as a number for the mystical item on the Magical Bingo game board that can unlock some truly fantastical prizes. Check it all out below.
---
Magical Bingo Gachapon
Sale Dates: Thursday, Jun. 16 - Tuesday, Jul. 5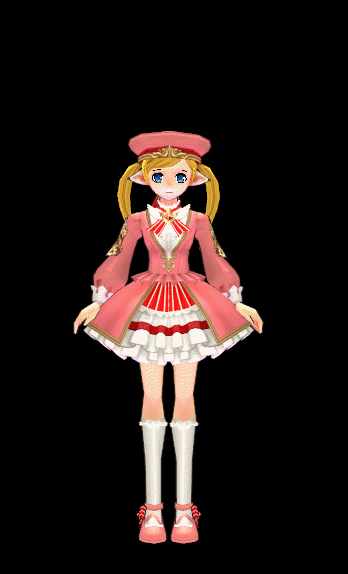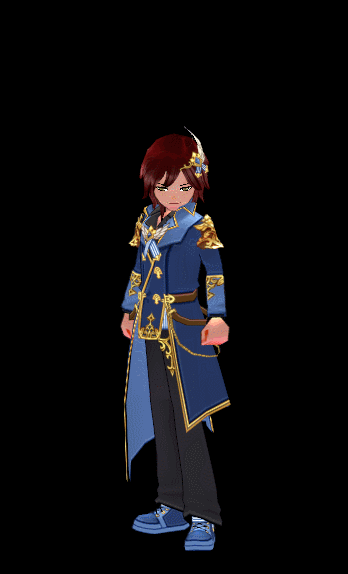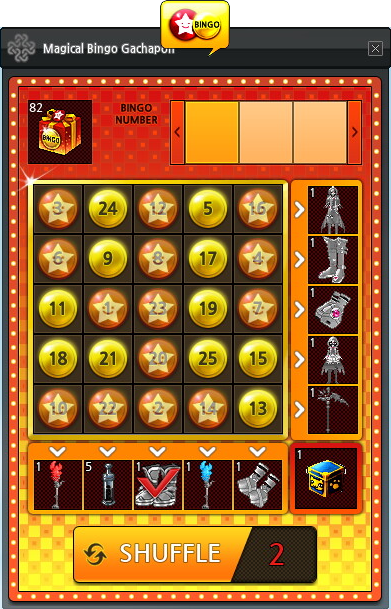 Sale Details:
After purchasing a Magical Bingo Gachapon, click on the icon in the bottom-right corner of the screen to access the Magical Bingo screen
Click on the Magical Bingo Gachapon icon to open the Gachapon. It will reward you with a random item from a massive selection, as well as unlocking a random number on the game board
Unlock all the numbers in a row or column to get the noted item
Unlock all the numbers on the board to claim the Bingo Grand Prize Box, letting you choose from six different Butterfly Wings!
You can Reset the board, clearing all the numbers and resetting the potential Bingo items. Everyone has 3 resets to start with, additional resets can be purchased for 1 Pon each
Significant Potential Rewards Include:
The Grim Reaper Outfit Set (Male and Female)
Magical Glamour Outfit Set (Female)
Magical Illusion Outfit Set (Male)
Music Box Prop
Pitch Black Axia Wings
Scarlet Axia Wings
Pitch Black Archangel Wings
Scarlet Archangel Wings
Black Cupid Wings
White Cupid Wings
Red Cupid Wings
Turquoise Cupid Wings
Sapphire Cupid Wings
Scythe That Reaps Darknes
Black Star (Black Glittering Dye)
Dowra's Golden Gun (Golden Glittering Dye)
Bingo Grand Prize Box Contents:
Complete your entire board and select your favorite Butterfly Wings!
Black Butterfly Wings
Pink Butterfly Wings
Azure Butterfly Wings
Burgundy Butterfly Wings
Emerald Butterfly Wings
Yellow Butterfly Wings