Summer Hot Days
ANNOUNCE
6/16/2016 12:00:00 AM

Summer is here and you're in for a treat as, in addition to the Extra Talent Event, Lorna and Pan's Fresh Start, the Mission Point Event, Magical Bingo Gachapon and the NPC Shop Event, we're just continuing to go all out. Get free items, double Combat EXP and 100% repair rate through the end of August. Check it all out below!
---
Double Combat EXP and 100% Repair Rate
Event Dates: Thursday, Jun. 16 - Tuesday, Aug. 30
Event Details:
2x Combat EXP
Repair Rate set to 100%
Note: This event was originally intended to give 2x Monster EXP instead of 2x Combat EXP. Due to the length of the event, we have chosen to continue the Combat EXP bonus until the maintenance on Thursday, July 14th, after which point the 2x Monster EXP event will proceed as originally planned. We apologize for the confusion.
---
Daily Rebirth Event
Event Dates: Thursday, Jun. 16 - Thursday, Aug. 10
Event Details:
All players, regardless of accumulated levels, will be able to Rebirth once per day
---
Summer Hot Days
Event Dates: Saturday, Jun. 18 - Sunday, Aug. 28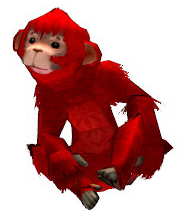 Event Details:
Login between 12:00 AM PDT (3:00 AM EDT) and 11:59 PM PDT (2:59 AM EDT) on each Saturday and Sunday in June, July and August to claim the prizes for each day, including the brand new Red Monkey Whistle!


Saturday, Jun. 18: 10x Skill Training Seals
Sunday, Jun. 19: Red Monkey Whistle


Saturday, Jun. 25: 10x Skill Training Seals
Sunday, Jun. 26: AP 50 Potion


Saturday, Jul. 2: Fine Reforging Tool
Sunday, Jul. 3: Special Tendering Potion S


Saturday, Jul. 9: Perfect Skill Reset Capsule
Sunday, Jul. 10: Rusty Hammer of Proficiency


Saturday, Jul. 16: Ancient Magic Powder
Sunday, Jul. 17: Enchant Expiration Removal Scroll


Saturday, Jul. 23: Artisan Upgrade Restoration Kit
Sunday, Jul. 24: Trade Unlock Potion


Saturday, Jul. 30: Enchant Protection Potion
Sunday, Jul. 31: Repair Protection Potion


Saturday, Aug. 6: Intermediate Alban Training Knights Stone Box
Sunday, Aug. 7: Advanced Alban Training Knights Stone Box


Saturday, Aug. 13: Special Gold Coin Box Coupon
Sunday, Aug. 14: Credne's Reforging Tool


Saturday, Aug. 20: Lucky Blue Upgrade Stone
Sunday, Aug. 21: Lucky Red Upgrade Stone


Saturday, Aug. 27: Blue Upgrade Stone of Protection
Sunday, Aug. 28: Red Upgrade Stone of Protection