The 2016 Loot o' Lantern!
ANNOUNCE
10/13/2016 12:00:00 AM

It's October once again, and the Loot o' Lantern is back with four powerful new enchants for your favorite Accessories! Combined with the least year's additions of the Fallen Fairy Outfit, Miniopterous Wings, Bone Blade Wings and more, the Jack o' Lantern has never been better!


---
Monster Summoning Jack o' Lantern
Sale Dates:
Thursday, Oct. 13 - Tuesday, Nov. 1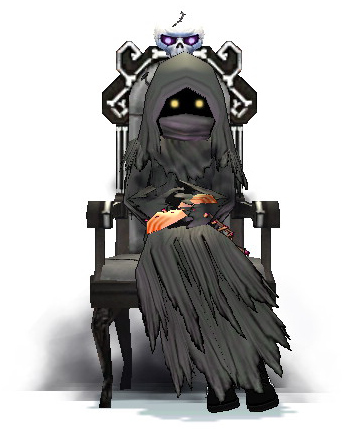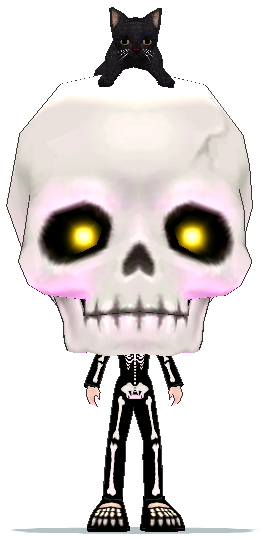 ---
Item Details:
When opened in any region of Iria (e.g. Rano, Courcle, Physis,etc.), the Monster Summoning Jack o' Lantern will reward you with three normal, Fine or Finest Potent Shadow Crystals, an Ice or B+ Bomb and a random item from the below list, plus spawn a random Monster carrying a random item!
New and Notable Items in the Monster Summoning Jack o' Lantern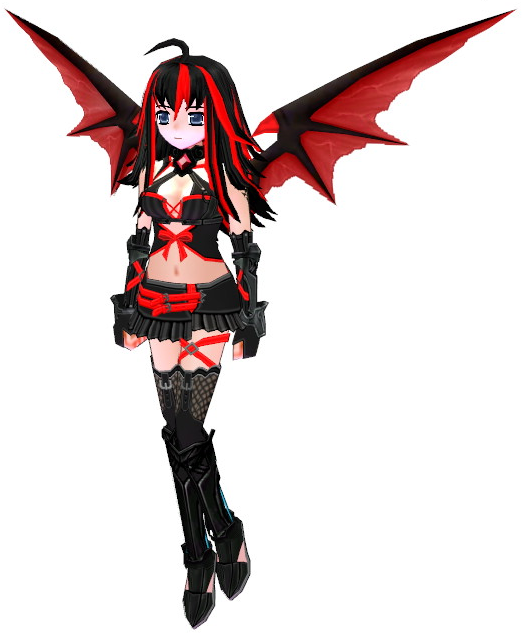 New and Rare Items
Spooky Enchant Scroll:

Suffix Enchant for Accessories (3* Rank)
+12-22 M.ATT when Lightning Rod is Rank 1 or higher
+50 Max MP when Magic Mastery is Rank 1 or higher
+15 INT
300% Repair Fees

Creepy Enchant Scroll:

Prefix Enchant for Accessories (3* Rank)
+10-20 STR when Combat Mastery is Rank 1 or higher
+15-20 Max Damage when Rage Impact is Rank 1 or higher
+10 Critical
300% Repair Fees

Haunted Enchant Scroll:

Suffix Enchant for Accessories (3* Rank)
+20-30 Minimum Damage when Critical Hit is Rank 1 or higher
+28-38 Max Damage when Assault Slash is Rank 1 or higher

500% Repair Fees

Eerie Enchant Scroll:

Prefix Enchant for Accessories (3* Rank)
+18-28 Magic Attack when Meteor Strike is Rank 1 or higher
+50 Max MP when Fireball is Rank 1 or higher
+18 INT
+15 Critical
500% Repair Fees
Additional Items
Fallen Fairy Wings
Bone Blade Wings
Miniopterus Wings
Black Demon Wings
White Demon Wings
Red Demon Wings
Incubus Wings
Mini Skeleton Whistle
Treat Pumpkin Whistle
Trick Pumpkin Whistle
Little Ghost Whistle
Arctic Skeleton Whistle

Assorted Lucky Rabbit Feet
Fallen Fairy Horned Wig (M)
Fallen Fairy Wig (M)
Fallen Fairy Horned Wig (F)
Fallen Fairy Wig (F)
Halloween Frankenstein Outfit Box (M)
Halloween Frankenstein Outfit Box (F)
Halloween Vampire Outfit Box (M)
Halloween Vampire Outfit Box (F)
Halloween Premium Newbie Wear Box
Reaper's Shoes (M) 
Reaper's Shoes (F) 
Reaper's Outfit (M)
Reaper's Outfit (F)
Reaper's Gloves (M) 
Reaper's Gloves (F) 
Scythe that Reaps Darkness
Fallen Fairy Suit (M)
Fallen Fairy Gloves (M)
Fallen Fairy Greaves (M)
Fallen Fairy Suit (F)
Fallen Fairy Gauntlets (F)
Fallen Fairy Boots (F)
Skeleton Mini-Gem
Pumpkin Mini-Gem
Zombie Mini-Gem

Ghost Chair
Vampire Coffin
Bighead Skull Robe
Grim Reaper Robe
Bighead Pumpkin Robe
Witch Scathach Earrings and Wig
Mysterious Girl Wig
Mysterious Hair Beauty Coupon (F)
Mysterious Girl Outfit
Mysterious Girl Mini-Gem
Girl's Wig
Girl's Shoes
Girl's Outfit
Girl's Hair Beauty Coupon (F)
Bighead Skull Shoes
Bighead Pumpkin Shoes
Devil Costume (M)
Devil Costume (F)
Devil Gloves (M)
Devil Gloves (F)
Devil Boots (M)
Devil Boots (F)
Devil Horns (M)
Devil Horns (F)
Mysterious Robe
Incubus Siren Mini-Dress (F)
Incubus Siren Boots (F)
Incubus Siren Horns (F)
Halloween Pumpkin Robe

Pumpkin Bat Costume (M)
Pumpkin Bat Costume (F)
Pumpkin Bat Boots (M)
Pumpkin Bat Shoes (F)
Pumpkin Bat Umbrella
Witch Scathach Outfit
Witch Scathach Shoes
Witch Scathach Earrings
Pierrot Hat
Pierrot's Wig
Pierrot Wig-Hat
Pierrot Clothes
Pierrot Bracelet
Pierrot Shoes
Iron Man Colossus Mini
Student Pierrot Mini
Gentleman Colossus Mini
Lady Pierrot Mini
Bat Jacket (M)
Angry Pumpkin Hat
Smile Pumpkin Hat
Wicked Pumpkin Hat

Lorna Gold Box
Pan Gold Box
Assorted Enchant Scrolls
Splat Gesture Card
Jump Gesture Card
Collapse Gesture Card
Gasp Gesture Card
Respectful Bow Gesture Card
Gangnam Dance Gesture Card
Fine Gem Powder x5
Regular Gem Powder x5
Royal Pumpkin Rapier
Chocolate Candy Wand
Strawberry Candy Wand
Vanilla Candy Wand
Green Tea Candy Wand
Blue Upgrade Stones
Red Upgrade Stones
Assorted Elite Passes
Merlin Fixed Dye Ampoule
Starlet Fixed Dye Ampoule
Professor J Fixed Dye Ampoule
Culinary Artist Fixed Dye Ampoule
Treasure Hunter Fixed Dye Ampoule