Returning Bonus Event
EVENTS
4/13/2017 12:00:00 AM

2017 has been a strong year for Mabinogi, and as we move towards summer and the massive updates to come, we're inviting back some of our old players with a new event tuned for them! Let your old friends know and invite them to check out the details below!
---
Returning Bonus Event
Event Duration: Thursday, Apr. 13 - Tuesday, May 23rd
Event Details: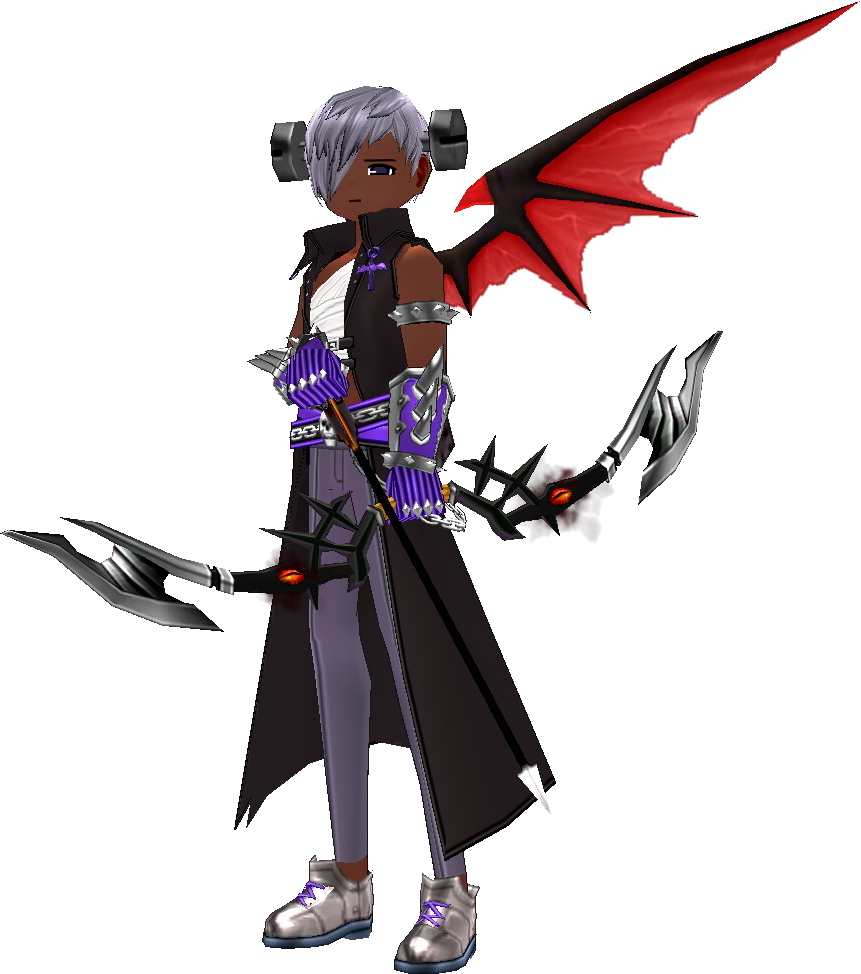 Accounts that have not logged into Mabinogi for 60 days will receive a quest to visit Homecoming Bash Caravan Joe in Dunbarton and receive a Marvel-Grow Supply Box

Note: The Returning Bonus Event will only be available for the character you first log in with

Use the Supply Box and select a weapon type to receive a powerful Demonic weapon and a Marvel-Grow Supply Box Stage 2
After gaining 200 Levels, the box will unlock and can be used to upgrade the weapon and claim the next stage of upgrades.
Continue gaining levels and upgrading your weapon, requiring another 200 Levels to reach Stage 3, 200 more Levels to reach Stage 4 and a final 500 Levels to reach Stage 5!
Boxes will remain active and usable until Thursday, July 12th, so long as returning users claimed their first box by Tuesday, May 23rd. Weapons will not be removed at that point.
Weapon Rewards:
Close Combat (Choose one of the below):

Demonic Oculus Lance
Demonic Death Penalty Blade
Demonic Death Knight Sword and Demonic Fear Shield

Ranged Combat: Demonic Infinite Bow
Magic: Demonic Infinity Staff
Martial Arts: Demonic Solitude Knuckle
Puppetry: Demonic Illusion Control Bar
Alchemy (Choose one of the below):

Demonic Hellfire Cylinder
Demonic Abyss Cylinder

Music: Demonic Gloomy Sunday
Ninja: Hagi's Shuriken
Dual Gun: Dowra SE
Supply Box Upgrades:
Box 1: Rewards the initial weapon
Box 2: Gain a Booster Package, containing items useful for powering up the associated talent skills
Box 3: Full Upgrade, with multiple weapon enhancements (upgrades and replaces the previously rewarded weapon)
Box 4: Reforge, further upgrading with weapon with a powerful, skill specific boost (upgrades and replaces the previously rewarded weapon)
Box 5: Gives a +5 Special Upgrade to the weapon (upgrades and replaces the previously rewarded weapon)
Note: Box 2 for Dual Gun and Ninja weapons do not properly open. This issue is unintentional and will be fixed in an upcoming maintenance.