Homestead Candy Bonanza
EVENTS
5/17/2017 12:00:00 AM

It's Homestead month here in Mabinogi, and we're bringing back the Homestead Candy Bonanza event! Plant your special trees, paint them all the colors of the rainbow and earn fantastic prizes, including the brand new Milky Way Pegasus!
---
Homestead Candy Bonanza Event
Event Dates: Wednesday, May 17 - Wednesday, Jun. 14
Event Details:
Select a main character for the event period (one per account) and plant a Candy Tree in your Homestead
You can plant different size trees based on the level of your Homestead.
Use the Herbalism skill to gather Candy Jars from your tree every day, claiming a random item and a Candy Tree Dye Ampoule you can use to paint your tree every day
You must use the build option in your homestead to create your Candy Tree.
Trees reset and can be harvested (then painted) once again every day at 7 AM Pacific time.
As you paint your tree, you'll earn Homestead Candy Bonanza Event Coupons. These coupons are redeemed to Caravan Joe for a variety of prizes, including Heart Fireworks, Dye Ampoules, Heart Swords or even the brand new Milky Way Pegasus!
Note: Caravan Joe has his notes mixed up, and may mention that Pon is on the list of rewards as well as a phantom fishing event. This is incorrect, and we will give Joe a stern talking to as soon as we can.
Homestead Candy Bonanza Event Coupons Rewards
Trade coupons into Caravan Joe for the below items!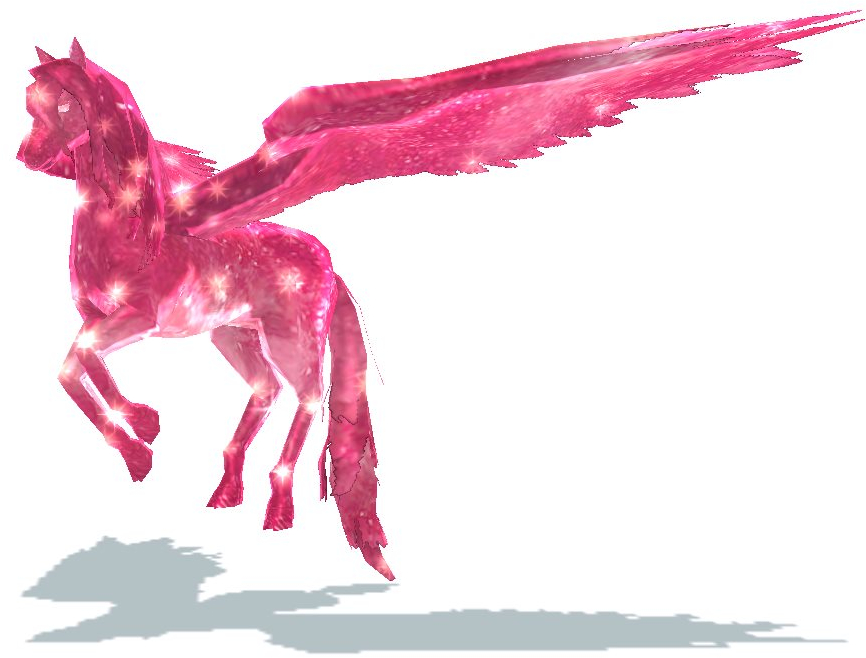 1x Coupon: Heart Firework
7x Coupons: Dye Ampoule Set
15x Coupons: Heart Sword
20x Coupons: Milky Way Pegasus
Candy Jar Contents:
Bonanza Heart Lollipop
Homestead Light Wagon
Homestead Rake
Homestead Dry Oven
Homestead Shrub Tree
Homestead Speedwell
Homestead Nao Billboard
Homestead Furnace
Homestead Bamboo
Homestead Bamboo Fence
Homestead Anvil
Homestead Chopping Block
Homestead Spinning Wheel
Homestead Cherry Blossom Tree
Homestead Loom
Homestead Laundry Line
Homestead Desert Grass
Homestead Japanese Cedar Tree
Homestead Shovel
Homestead Succubus Billboard
Homestead Gift Pile
Homestead Small Chrysanthemum
Homestead Wagon
Homestead Daffodil
Homestead Rooster
Homestead Steam Oven
Homestead Hen
Homestead Sheep
Homestead Practice Scarecrow
Homestead Orange Tree
Homestead Berry Shrub
Homestead Fir Tree
Homestead Milk Cow
Homestead Prairie Grass
Homestead Prairie Tree
Homestead Cookie Tree
Homestead Log Fence
Homestead Log Fence (Finishing)
Homestead Scarecrow
Homestead Outlaw's Disguise Set
Homestead Outlaw's Booty
Homestead Oven
Homestead Flower Pot
Bonanza Cupid Candy
Bonanza Candy
Bonanza White Chocolate
Bonanza Marshmallow
Gold Dye
White Paint
Black Paint
Purple Paint
Building Stone
Wood Board
5x Firewood
5x Average Firewood
5x Fine Firewood
Candy Cane
Candy Mace
Roll Cake Cylinder
Lollipop Sword
White Day Heart Candy
Green Paint
Red Dye
Yellow Dye
Blue Dye
Homestead Chamomile Seed
Homestead Rose Hip Seed
Pumpkin Seed
Cabbage Seed
Eggplant Seed
Tomato Seed
Strawberry Seed
Heart Shaped Fireworks Kit
Dye Ampoule (expires after 7 days)
1000 Gold