Mystic Memory Box
ANNOUNCE
6/9/2017 12:00:32 PM

Mystic Memory Box is a brand new box filled with special items, including brand new wings, new outfits, and more! There's a ton to look at here, so check it all out below!
---
Mystic Memory Box
Sale Dates: Thursday, June 22 - Wednesday, July 12
Mystic Memory Box Details
Gleaming Coins


Opening the Mystic Memory Box rewards 1-3 Gleaming Coins that you can redeem in the Exchange Shop for the following items;
Unrestricted Dungeon Pass - 15 Coins
Potent Fine Shadow Crystal - 2 Coins

Notes: The Exchange Shop for Gleaming Coins is only accessible between these dates; Jun. 22nd - Jul. 19th. You can access the Exchange Shop via the Green Icon with wings on it.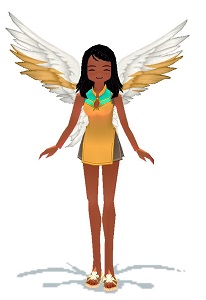 Mystic Memory Box Contents
Bright Summer Outfit (F)
Bright Summer Outfit (M)
Bright Elven Summer Outfit (F)
Bright Elven Summer Outfit (M)
Bright Giant Summer Outfit (F)
Bright Giant Summer Outfit (M)
Bright Summer Sandals (F)
Bright Summer Sandals (M)
Bright Elven Summer Sandals (F)
Bright Elven Summer Sandals (M)
Bright Giant Summer Sandals (F)

Bright Giant Summer Sandals (M)
Great Outdoors Outfit (F)
Great Outdoors Outfit (M)
Great Outdoors Elven Outfit (F)
Great Outdoors Elven Outfit (M)
Great Outdoors Giant Outfit (F)
Great Outdoors Giant Outfit (M)
Great Outdoors Boots (F)
Great Outdoors Boots (M)
Great Outdoors Elven Boots (F)
Great Outdoors Elven Boots (M)
Great Outdoors Giant Boots (F)
Great Outdoors Giant Boots (M)
Siren Mini Dress
Siren Boots
Crystal Hammer of Durability
Gold Throne of Enlightenment
Silver Throne of Enlightenment
Bronze Throne of Enlightenment
Champion's Throne

Elegant Afternoon Tea Table
Refined Afternoon Tea Table
Lonely Kotatsu
Hot Pot Table
Erinn History Class Blackboard
Milletian Study Hall Class Blackboard
Teacher's Pet Schooldesk
Night Owl Schooldesk
Class Clown Schooldesk
School Bucket
Morrighan Puppet
Cichol Puppet
Lorna Puppet
Pan Puppet
Andras Puppet
Elatha Puppet
Lorna's Special Gold Coin Box
Pan's Special Gold Coin Box
Platinum Hammer of Durability
Rusty Hammer of Durability
Music Score Scroll (5000)
Music Score Scroll (2000)
Focused White Beam Sword
Focused Green Beam Sword
Focused Blue Beam Sword
Focused Red Beam Sword

Lorna's Goldbox
Pan's Goldbox
Blue Upgrade Stone
Red Upgrade Stone
Playing Instrument Training Potion
Dischord Training Potion
Battlefield Overture Training Potion
Lullaby Training Potion
Vivace Training Potion
Enduring Melody Training Potion
Harvest Song Training Potion
March Song Training Potion
Various Magical Instrument Dyes
Various Fixed Dyes
Various Fixed Metal Dyes
Various Spirit Weapon Custom Dyes