Monster Dodge Event
EVENTS
6/13/2017 4:05:25 PM

It's a bird, it's a plane, it's a…sheep wolf!? Sheep wolves are invading Tir Chonaill Pasture. Talk to Deian at the Pasture to investigate what really happened. Was he really the hero Tir Chonaill needed, or did he run away like a coward? Find out now during the Monster Dodge Event!
---
Monster Dodge Event
Event Dates: Thursday, June 22 - Wednesday, July 5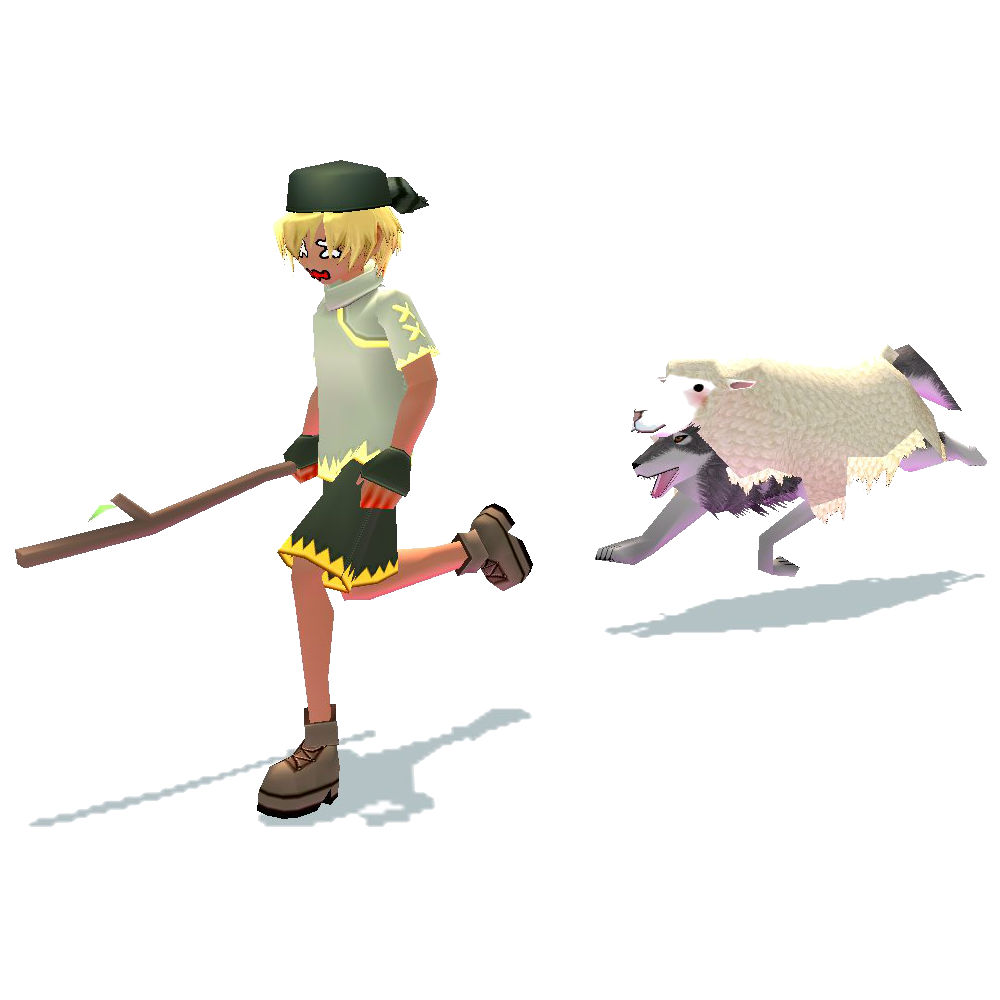 Event Details:
Log into Mabinogi and speak to Deian in Tir Chonaill to register a character for the event.
Complete the Daily Quest to claim Deian's Bravado Box and Deian's Skill Training Seal!
Complete the Quest, "Pro Wolf Herder", to claim an Artisan Doll Crafter's Box!
Sheep Wolf Spawn every 36 minutes real time in-front of Ciar Dungeon.
10x Drool-Soaked Rag can be combined to create a Restored Piece of Cloth, which can be used to enter a Bonus RP Mission.
Ranking List for the RP Mission is updated every hour real time.
In the RP Mission, avoid being touched by the wolves as long as you can for brand new titles.
Event Titles:
Wolf Nibblet (last less than 1 minute)

STR +1, INT +1, DEX +1, Will +1, Luck +1, Max HP +3, Max Stamina +3, Max Mana +3.

Wolf Chew Toy (last less than 1 minute 20 secs)

STR +2, INT +2, DEX +2, Will +2, Luck +2, Max HP +5, Max Stamina +5, Max Mana +5.

Waltzes-With-Wolves (last less than 2 minutes)

STR +3, INT +3, DEX +3, Will +3, Luck +3, Max HP +7, Max Stamina +7, Max Mana +7.

Wolfishly Agile (last 2 minutes or more)

STR +4, INT +4, DEX +4, Will +4, Luck +4, Max HP +10, Max Stamina +10, Max Mana +10.

Note: You may only keep the highest title you achieve.
Artisan Doll Crafter's Box Contents: You will receive the one of the following items based off of your character's gender:
Pinocchio Spectacles (F)*NEW*
Pinocchio Spectacles (M)*NEW*
Note: Saying the following in general chat will make your nose grow up to 3 times, "I'm a super n00b and proud of it!"
Deian's Bravado Box Contents: Each Deian's Bravado Box contains a random item from the following list:
Shamala's Transformation Medal: Rainbow Sheep (Red)*NEW*
Shamala's Transformation Medal: Rainbow Sheep (Orange)*NEW*
Shamala's Transformation Medal: Rainbow Sheep (Yellow)*NEW*
Shamala's Transformation Medal: Rainbow Sheep (Green)*NEW*
Shamala's Transformation Medal: Rainbow Sheep (Blue)*NEW*
Shamala's Transformation Medal: Rainbow Sheep (Navy)*NEW*
Shamala's Transformation Medal: Rainbow Sheep (Purple)*NEW*
Shamala's Transformation Medal: Rainbow Sheep (White)*NEW*
Shamala's Transformation Medal: Rainbow Sheep (Black)*NEW*
Giant Bugle of Lies*NEW*
Giant Bugle of Gibberish*NEW*
Elephant Statue
Sundial Artifact
Dragon Statue
Assorted 5cm Gems