Fez & Tia's Hotdays
EVENTS
9/7/2017 2:54:14 PM

Fez and Tia are back and cuter than ever! Log in these next two weekends to receive your very own Fez and Tia themed rewards along with Festia Themed Homestead Props. Check out the details here!
---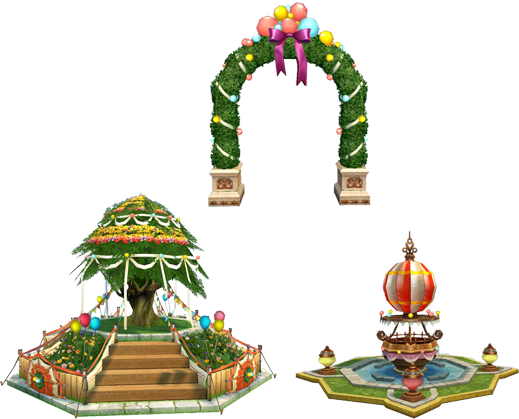 Fez and Tia's Hot Days
Event Dates: Saturday, Oct. 7 - Sunday, Oct. 8 and Saturday, Oct. 14 - Sunday, Oct. 15
Event Details:
Rewarded to the first character you log into.
Must be Level 30 or above.
REMINDER: Each character can only have one Personal Shop Bag.
Event Rewards:
October 7th: Fez Mini-gem
October 8th: Festia Fairy Bag Box (Contains either a 10x10 Fez or a 10x10 Tia Personal Shop Bag.)
October 14th: Tia Mini-gem
October 15th: Festia Homestead Decor Box (Contains either Festia Landmark, Festia Arch, or Festia Fountain Homestead Prop.)
NOTE: We are aware of the text issue that some mini-gems are called figures in-game.