Attendance Event
EVENTS
10/30/2017 3:43:57 PM

We're halfway through fall, and we're bringing out an attendance event to help get you ready for winter! There's three brand-new items on display with a different prize every day, so make sure to hop on and get those stamps.
---
Attendance Event
Event Dates: Wednesday, Nov. 22 - Thursday, Dec. 7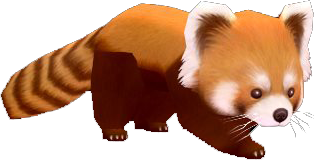 Event Details:
Log in to Mabinogi with a character above Level 30 and speak with Caravan Joe to claim an Attendance Book, which will be used to record your attendance
Every day you log in to Mabinogi on that character, you'll earn a stamp on that scroll after spending one in-game day (36 minutes) online
Earn enough stamps to claim prizes! You'll have 15 days to claim 11 stamps for the top prize, so don't forget to log in when you can!
Event Prizes:
Day 1: 5x Roasted Turkey
Day 2: 5x Nao Soul Stone (Event)
Day 3: 1x Name/Chat Color Change Potion
Day 4: 1x Special Tendering Potion S (Event)
Day 5: 1x Unlimited Shadow Mission Pass
Day 6: 1x Blue Prism Box
Day 7: 3x Golden Experience Fruit (500%)
Day 8: 1x Duffle Coat Box
Day 9: 1x Direct Dye Ampoule
Day 10: 1x Complete Skill EXP Potion (1 Day)(Event)
Day 11: 1x Lesser Panda Whistle
Prize Details:
When opening the Duffle Coat Box, you will receive the outfit version based off of your gender.
Lesser Panda has the inventory of 6x7 for a total of 42 cells.
Use the Blue Prism Box to receive an Empty Blue Prism.
When you collect Combat EXP for the Empty Blue Prism, it can be transformed into a Blue Prism!
A Blue Prism will give 2x Skill Training EXP for 1 hour when used.
Empty Blue Prisms are not tradable.
You will receive an icon over your character's head when you use a Blue Prism.
Blue Prism Effect stack with other skill training potions.