Autumn Camping Box
ANNOUNCE
11/7/2018 6:16:39 PM

Camp to your heart's content with the Autumn Camping Box. This box has everything you need to go camping with your friends, like a Sleeping Bag, Adventurous Backpack, Camping Barbecue Party Set (for 4), or the Special Camping Wear! Check out the full details below!
---
Autumn Camping Box
Sale Dates:
Thursday, November 15, After Maintenance - Thursday, December 13, Before Maintenance
---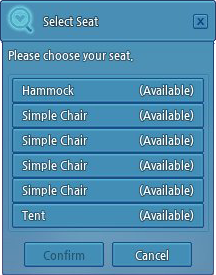 Chair Details:
The Autumn Campfire Box introduces several new chairs that allow 3 or more people to sit in them. With this new addition, a new UI has been implemented to allow users to choose their spot on the chair. First, simply create a party with your friends. Next, sit down with the chair by right-clicking it and clicking "Use". Third, players need to right-click the chair's owner to request to sit down. Once approved, the UI will pop-up allowing you to sit where you want. This UI will only appear for chairs for 3 or more people.
---
Item Details:
When you open a Autumn Camping Box, you will receive a Regular, Fine, or Finest Bounty Package and a random item from the list below.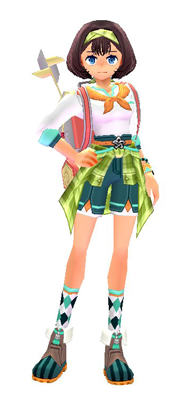 New Items
Additional Items
Afternoon Tea Jacket (M)
Afternoon Tea Dress (F)
Afternoon Tea Boots (M)
Afternoon Tea Ankle Shoes (F)
Champion Enchant Scroll
Flamerider Outfit (M) (Reforging: Rank 1)

Flamerider Outfit (F) (Reforging: Rank 1)
Flamerider Boots (M) (Reforging: Rank 1)
Flamerider Boots (F) (Reforging: Rank 1)
Pan's Goldbox Upgrade Coupon
Lorna's Goldbox Upgrade Coupon
Pan's Special Gold Coin Box
Lorna's Special Gold Coin Box
Lucky Blue Upgrade Stone
Lucky Red Upgrade Stone
Potent Finest Shadow Crystal (Tradeable) (Quantity: 50)
Brass Grandmaster Certificate
Talent Reset Capsule
Portia's Costume (G15)
Portia's Costume (Female Giants)
Shylock's Costume (G15)
Shylock's Costume (Male Giants)
Crystal Hammer of Durability
Bright Summer Outfit Box (M)
Bright Summer Outfit Box (F)
Great Outdoors Outfit Box (M)
Great Outdoors Outfit Box (F)
Summer Weave Dress
Summer Weave Suit
Summer Weave Boots
Summer Weave Shoes
Fixed Color Hair Dye Ampoule (Hex: #623022, #DC9C34, #EFEAB5, #2881DD, #B9EEFF, #7D0328, #F18372, #FFDCB8, #AF0024, or #E8DE73)

Celtic Cross (Enchant: Dependable/Theatrical, Reforging: Rank 1)
Celtic Cross (Enchant: Light/Archer's, Reforging: Rank 1)
Celtic Cross (Enchant: Surprising/Tempest, Reforging: Rank 1)
Treasure Hunter Field Wear (M)
Treasure Hunter Field Wear (F)
Treasure Hunter Bracers (M)
Treasure Hunter Bracers (F)
Treasure Hunter Boots (M)
Treasure Hunter Boots (F)
Royal Crystal Wing Bow Appearance Scroll
Royal Crystal Wing Sword Appearance Scroll
Cross Empire Sword Appearance Scroll
Cross Empire Great Blade Appearance Scroll
Cross Empire Gale Cylinder Appearance Scroll
Cross Empire Shield Appearance Scroll
Cross Empire Dual Gun Appearance Scroll
Lorna's Goldbox
Pan's Goldbox
Erinn History Class Blackboard
Milletian Study Hall Blackboard
Teacher's Pet Schooldesk
Night Owl Schooldesk
Class Clown Schooldesk
School Bucket
Name/Chat Fixed Color Change Potion (Hexes: #FFFF00, #FFFFFF, #76E5EC, #FFAAAA, #DB7093, #A6FF4D, or #F1997A)
Pet Dye Ampoule