The Saga Comic Contest
EVENTS
8/1/2013 11:29:59 AM

The Saga: IRIA continues to enthrall us as the plot thickens and new dangers arise. We've captured one of the plot lines in a four panel comic, and it's up to you to tell your own tale by filling in the blanks!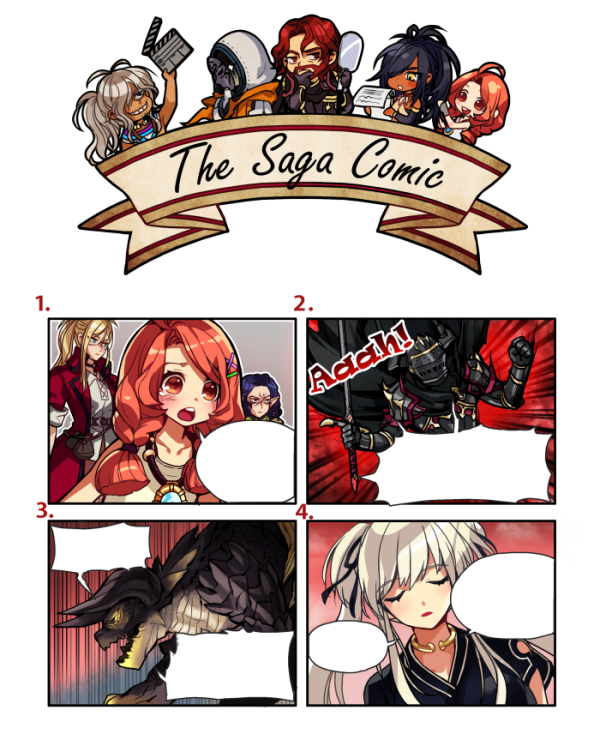 *You can find full size image
here
Here are the guidelines:
• Between August 2nd and August 15th, 2013, create a story for the four panel comic depicting some of The Saga: IRIA's best content.
• Use your creativity and imagination! Make it funny, serious, or outrageous. It's all up to you.
• Email your comic, your in-game character name, and server name to [mabi_events@nexon.net] with "The Saga Comic" as the subject.
RULES:
• This event will run from August 2nd – August 15th, 2013. 
• 10 winners will be awarded 100 Pon.
• Multiple submissions, plagiarism, and inappropriate content (in the opinions of the judges) will be grounds for disqualification.