[UPDATE] Battle School AP
EVENTS
5/28/2014 12:00:00 AM
Update II
We recognize that the details of the +1 AP Battle School event were not fully communicated, and only purchasers of the bag are currently eligible to participate in the event.
As such, we will be hosting 48 hours of 2x AP this weekend from Saturday, June 21 to Sunday, June 22 applicable to all players.
Event Dates:
Saturday, June 21 - Sunday, June 22 (2 days)
Event Details:
2x AP whenever level increases
We apologize for any confusion or inconvenience which may have stemmed from this issue.
- The Mabinogi Team
Update I
Please be aware that the Battle School +1 AP Event is working as intended. In order to be eligible, your character must:
Have purchased and opened the Rebel's Battle Bag
Have equipped either boots and gloves, or outfit and headgear combo within the event period
Players who purchase or traded the items with other players currently do not meet the criteria for this event. However, we apologize if this information was not clearly communicated and for any inconvenience this may have caused.
We are investigating a resolution. More information will be provided as it becomes available.
- The Mabinogi Team
School's out... for summer! Forget dressing for class, dress to kick some butt. The Rebel's Battle Bag is available in the Cash Shop now, and everyone who picks up a set can receive bonus AP when Mabinogi Battle School starts on Wednesday, June 11.
Sale Dates:
Wednesday, May 28 - Wednesday, June 11 [Extended by 1 day]
Sale Details:
Your Rebel's Battle Bag comes standard with the shoes, gloves, outfit, stylish backpack, and could contain bonus headgear! Everyone dressed in this signature style will receive +1 AP whenever they level up during the Battle School event period.*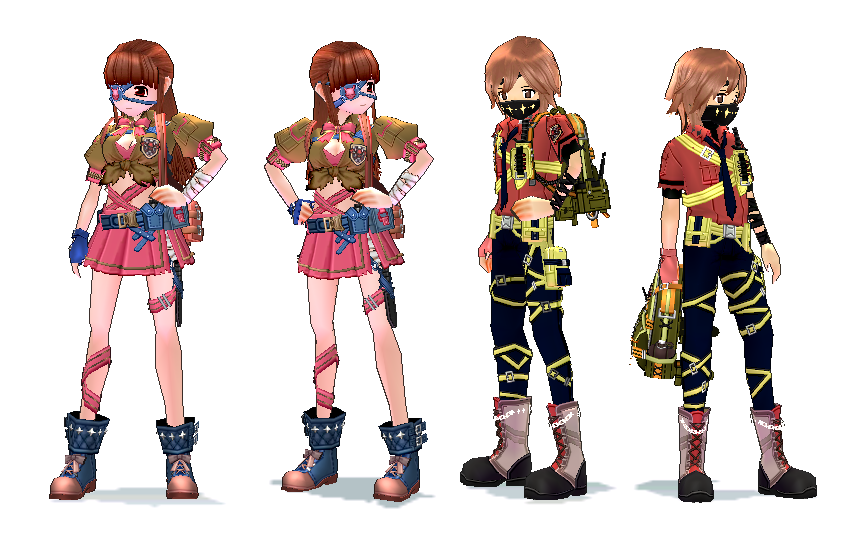 Event Dates (Battle School):
Wednesday, June 11 - Thursday, June 24 (2 weeks)
Event Details (Battle School):
+1 additional AP whenever level increases while the Battle School Uniform is being worn.
*Must wear either the boots and gloves combo or the outfit and headgear combo to qualify.
Note: wearing all four outfit pieces does not award +2 AP per level.
Let your rebel yell be heard. Pick up the Rebel's Battle Bag and tear down the system!