[COMPLETE] Scheduled Website Maintenance - 1/31/2013
MAINT
1/30/2013 11:51:15 PM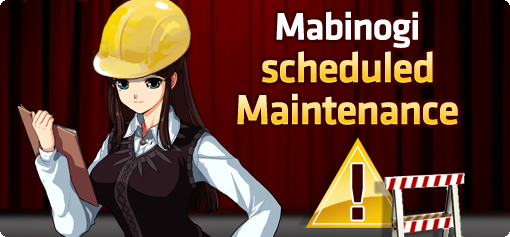 Dear Players,
We will be performing scheduled maintenance on all web servers on Thursday, January 31, 2013. During this time all website and webshop will be unavailable. Maintenance will start at 9:00 A.M., and is scheduled to last approximately an hour.
-Time-
Thursday, January 31, 2013
Pacific: 9:00 A.M. - 10:00 A.M.
Eastern: 12:00 P.M. - 1:00 P.M.

To address the following:

Back-end fixes
Website Maintenance Only:

Game will be availble to play but you won't be able to access our website and web-integrated service including purchasing cash items will not be available.
Thank you for your patience and support during this time.
The Mabinogi Team