[COMPLETE] Scheduled Maintenance 3/14/13
MAINT
3/12/2013 3:30:52 PM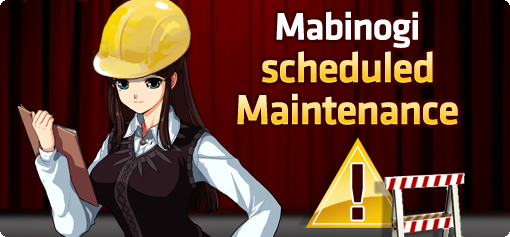 Dear Players,
We will be performing scheduled maintenance on all servers on Thursday, March 14, 2013. During this time the game will be unavailable. Maintenance will start at 6:30 A.M., and is scheduled to last approximately 4.5 hours.
-Time-
Thursday, March 14, 2013
Pacific: 6:30 A.M. - 11:00 A.M.
Eastern: 9:30 A.M. - 2:00 P.M.

To address the following:
Windows Maintenance
Contents:
Pegasus pet added to the New Pet UI
Lost Elves are available again
Event tab added to Quest window
Bug Fixes:
Bellfox Outfit idle animations fixed
Players are no longer able to heal pets in a duel
Act. 2 Colossus puppet skill no longer kills enemy AI when used simultaneously with another person
Virtual keyboard OK button now works
Known Issues:
Transformations (Paladin, Dark Knight, Beast, Falcon) and Demi-God skills are not visible in their respective skill tabs. These skills are still accessible through the "All" skill tab.
The Mabinogi Team