[COMPLETE] Scheduled Maintenance 05/01/13
MAINT
4/30/2013 8:32:28 PM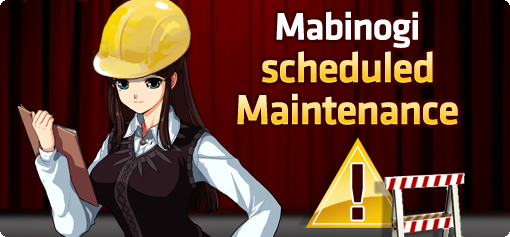 Dear Players,
We will be performing scheduled maintenance on all servers on Wednesday, May 1, 2013. During this time the game will be unavailable. Maintenance will start at 7:00 A.M. PDT, and is scheduled to last approximately 5 hours.
-Time-
Wednesday, May 1, 2013
Pacific: 7:00 A.M. - 12:00 P.M.
Eastern: 10:00 A.M. - 3:00 P.M.

To address the following:
Server Restart
Permanently add Inventory+ service for free
Add Nine-Tailed Fox pet
Adding events
Known Issue:
The 100% repair event gives an untranslated notice upon login.
The Mushmom Mush-Sitting event quest is located in the Normal tab instead of the Event tab.
The Mabinogi Team