[COMPLETE] Unscheduled Maintenance 9/10/13
MAINT
9/9/2013 5:07:17 PM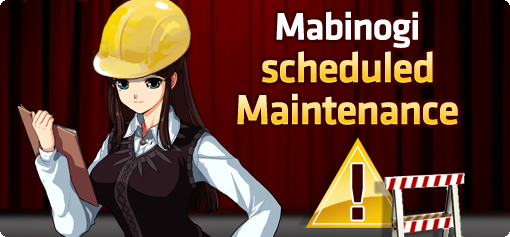 Dear Players,
We will be performing unscheduled maintenance on all servers on Tuesday, September 10, 2013. During this time the game will be unavailable. Maintenance will start at 7:00 AM Pacific, and is scheduled to last approximately 2 hours.
-Time-
Tuesday, September 10, 2013
Pacific: 7:00 AM - 9:00 AM
Eastern: 10:00 AM - 12:00 PM

To address the following:


 
[UPDATE] Please Note: We are currently experiencing connectivity issues connecting with Mari Ch 5 and Ch 7. We are actively working to resolve this issue as soon as possible, and we appreciate your patience and understanding.
The Mabinogi Team