[COMPLETE] Scheduled Maintenance 9/12/13
MAINT
9/11/2013 4:25:30 PM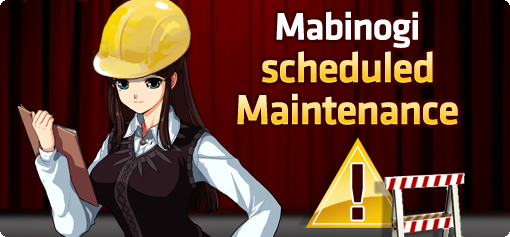 Update: This maintenance has been extended until 1:00 PM Pacific. Please see known issues below.
Dear Players,
We will be performing scheduled maintenance on all servers on Thursday, September 12, 2013. During this time the game will be unavailable. Maintenance will start at 6:30 AM Pacific, and is scheduled to last approximately 4.5 hours.
- Time -
Thursday, September 12, 2013
Pacific: 6:30 AM - 11:00 AM 1:00 PM
Eastern: 9:30 AM - 2:00 PM 4:00 PM
To address the following:
 - Server Restart
 - Updating Guild Members List
 - Activate Dual Guns Skill Training Event
Known Issues: 
 - Guild Titles from the Guild Title Event have not been updated.  The issue is currently being investigated.
The Mabinogi Team