[COMPLETE] Scheduled Maintenance 9/18/13
MAINT
9/17/2013 1:58:27 PM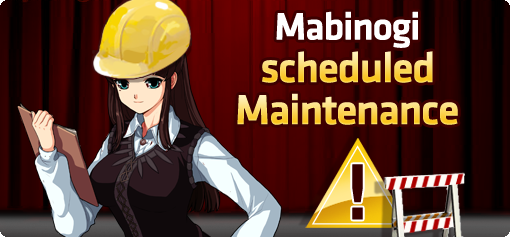 We will be performing scheduled maintenance on all servers on Wednesday, September 18, 2013. During this time the game will be unavailable. Maintenance will start at 7:00 AM Pacific, and is scheduled to last approximately 5 hours.
Wednesday, September 18, 2013
Pacific: 7:00 AM - 12:00 PM
Eastern: 10:00 AM - 3:00 PM
To address the following:
 - Expanding Beginner Level benefits
 - Expanding and improved Dunbarton
 - Implementing Daily Saga Bonuses
 - Updating maps
 - Distributing Guild Titles
 - Server Restart
Known Issues:
 - An unusable skill may appear in the Alchemy skill tab.
 - Skill ranks which have had their requirements changed will automatically reward 100 training EXP.
      - However, the training counts given will not match the EXP. 
      - This will not prevent ranking up skills.
 - The Rusty Hammer on the Attendance Scroll is miscolored.
 - The Attendance Scroll displays two names for each item.
 - Idol Gloves are meant to be worn with short-sleeved outfits.
 - A portion of Dunbarton mountains do not have properly blended terrain.
 - The Dunbarton Bank Tower's animation may cause other maps to display bell towers.
 - Tara's river has some jagged terrain near the South edge.
 - Character faces may periodically have default appearances s at login or during cut scenes. 
       - This will not affect the actual character.
 - Remote Healer, Weapon, and Alchemy coupons have a slightly misaligned Close button.
 - Some of the Shadow Mission mini-maps need to be resized for quest/mission board display windows.
The Mabinogi Team