[Update] Homestead Candy Bonanza Returns!
ANNOUNCE
2/11/2015 10:00:00 AM

Your Homestead grows and changes with the seasons, and now is the perfect time to indulge in some seasonal Valentine's Day treats. Whether you're a botanist looking to grow a Candy Tree, a fisherman seeking some special goodies or an interior-decorating shopaholic, Candy Bonanza offers something for every homebody.
Update:
Candy Bonanza has been extended
. Enjoy
20 extra days
of fun!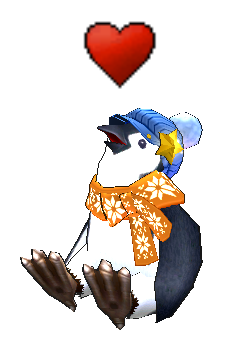 Updated Event Dates:
Thursday, Feb. 12 -
Tuesday, Mar. 31
Event Details:
Homestead Candy Bonanza is actually three events in one!
Homestead Candy Bonanza Event
Select a main character for the event period (one per account) and plant a Candy Tree in your Homestead.

You can plant different size trees based on the level of your Homestead.
Use the Herbalism skill to gather Candy Jars from your tree every day, and use the Candy Tree Dye Ampoules found inside to paint your tree every day. Trees reset and can be harvested (then painted) once again every day at 7 AM Pacific time.
As you paint your tree, you'll earn Homestead Candy Bonanza Event Coupons. These coupons are redeemed to Caravan Joe for a variety of prizes, including Heart Fireworks, Dye Ampoules, Heart Swords or even a Knitwear Penguin Whistle! The more coupons you turn in, the better the reward.
Please Note: Even if you participated in this event previously you may participate again. However, you may not have more than one of each size tree. Only one main character may earn event rewards, though alternate characters can still decorate their Homestead with Candy Trees by purchasing them with Pons.
Homestead Items On Sale!
During the event period, Homestead growth is significantly faster, and Homestead items which can be purchased with Pons are 50% off! Furthermore, Caravan Joe is selling the materials you need to make your property beautiful.
Homestead Fishing Event
In addition to a nice variety of Homestead building supplies, Caravan Joe is selling Candy Bait! Grab some and get to fishing; you could nab instruments, tools, skill books, and Candy Jars for painting your tree.