[COMPLETE]Mabinogi Scheduled Maintenance (07/25/12)
MAINT
7/24/2012 6:49:55 PM
Dear Players,
The issue with the grayed out "Game Start" button has been resolved. Please try launching Mabinogi again. If the problem still occurs, please post on the forums. Thank you and we hope you enjoy our newest update "Bard"!.
-The Mabinogi Team-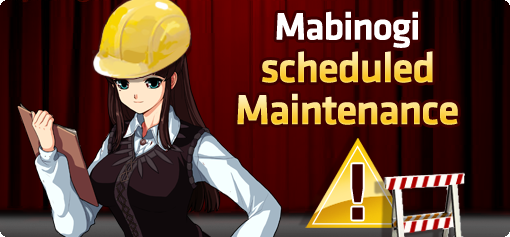 Dear Players,
We will be performing a scheduled maintenance on all game servers on
July, 25th, 2012
. During this period, Mabinogi will be unavailable. We will be providing an updateafter
7 hours
.
Thank you for your patience.
- The Mabinogi Team -
-Time-
Pacific: 11:00 PM Wednesday, July 25th, 2012 ~ 06:00 AM, Thursday, July 26th, 2012
Eastern: 02:00 AM ~ 09:00 AM, Thursday, July 26th, 2012
-What-
Mabinogi will be unavailable
Premium Shop will be unavailable
Bard Update