Cross Empire: Enlist Today!
ANNOUNCE
6/17/2015 9:00:00 AM

The Cross Empire is recruiting strong Milletians who have pride in their towns! This group of lawful Dunbarton citizens patrol the streets to ensure everyone is safe. The Cross Empire uniforms mirror the color of the flags found in their beloved Dunbarton, but you can represent any town you love the most. Help keep Erinn safe, enlist today!
---
Cross Empire Shopping Bags
Sale Dates:
Wednesday, June 17 - Tuesday, July 14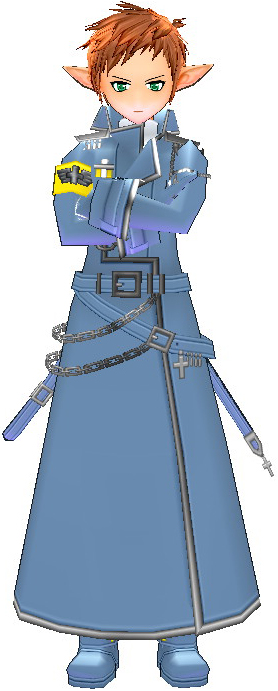 Note: There is a known issue where pieces of the outfit will appear to be missing when the Awakening of Light Skill is active. A fix for this will be added in the future.
---
Cross Empire Outfit Details
Both Cross Empire Outfits come in a soft danube blue, accented with yellow (the colors of the flags in Dunbarton). Though the outfit comes in preset colors, you can dye the Cross Empire Outfit any color you like.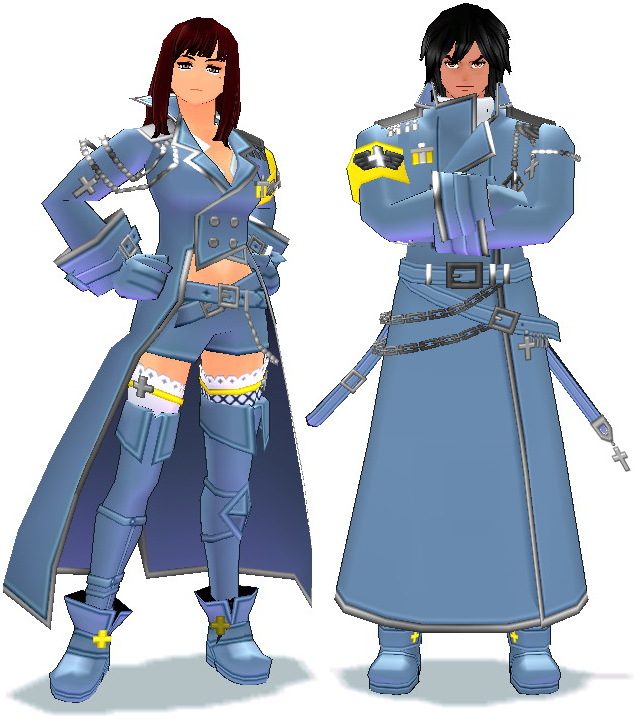 Cross Empire Shopping Bag (F)
Cross Empire Uniform (F)
Cross Empire Gloves (F)
Cross Empire Boots (F)
Cross Empire Shopping Bag (M)