Pick up your syllabus! We're going back to school.
EVENT
8/31/2011 2:10:33 PM
I
t's time to go back to school, Mabinogians, and we've got a whole course schedule for the 
month of September
! We'll be grading you each week and the "school" with the highest grades will win a great weekend reward. Are you ready to see the classes available this year?
Monday – Archaeology 201 – Field Archaeology
F
or
Monday's
Archeology class you will head out to the prairies of
Rano
and the sands of
Connous
for the
Iria Treasure Hunt event
. Grab a pair of
L-Rods
and start treasure hunting. Once you hear four consecutive beeps, use your
L-Rod Exploration Action
to reveal the area around you. Pop open the
treasure chest
(but beware of monsters guarding it!) and reap your reward.
Schools will be graded based on the number of
treasure chests
dug up on

Monday

.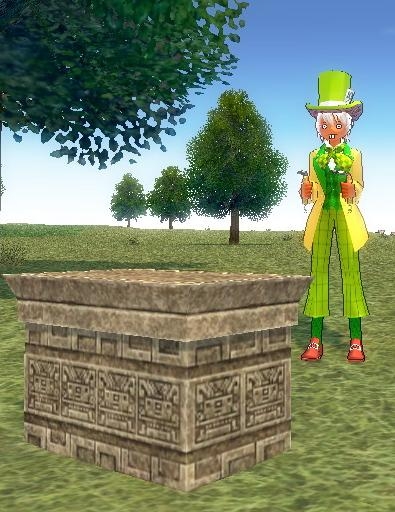 Tuesday – Physics 151L – Physics
Lab
T
uesday
is Physics! Visit the
Tara
town square for the
Tara Festival
and take part in the games that test your ability to manipulate gravity and force.
Play darts
or show your might in the
hammer game
, either way, get your game on, because
schools will be graded on the number of games completed
!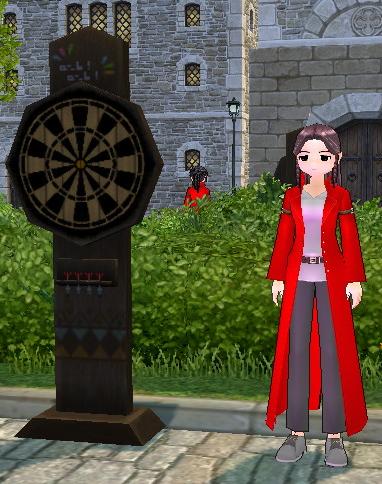 Wednesday – Astronomy 301 – Interstellar Travel
L
ook to the sky, as
Wednesday
is when you'll be studying Astronomy! Visit any
general store
vendor and purchase a
see-saw
. That's right, the same see-saw used in the
2nd Mabinogi Anniversary Event
. Get together with a friend and take turns jumping on the see-saw. If you can vault each other over
15m
you will catapult you and your fellow astronaut to the moon! Once there, check out the mini cows and moon bunnies!
We will be ranking schools based on the number of people who manage to make it to the moon, so be sure to help your friends
.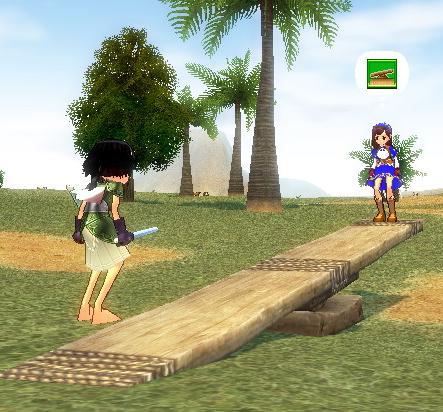 Thursday – Kinesiology 111 – Endurance
Theory
M
ake sure you are well-rested for
Thursday
, because that's the day we'll be testing your endurance! Head to the
Muyu
desert to find a lone
Provisional Camp
– it is here that your resolve will be tested. When
Palala
sets, prepare yourself, because the undead onslaught is about to come! Defend the camp from the rushing zombies as well as you can, and keep them from reaching the center flag. If they manage to destroy the flag, your efforts will be for naught!
Grades for Kinesiology 102 will be based on the number of times a school can successfully defend the Provisional Camp
, so represent your school in this grueling competition!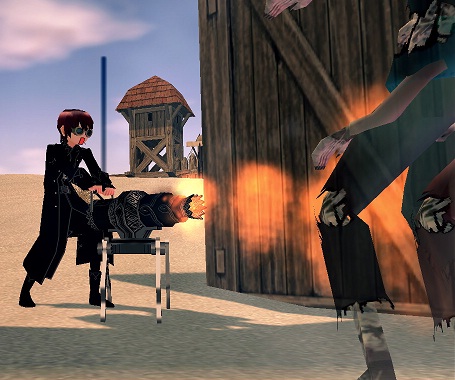 Friday – Psychology 301 – Dream Theory
D
ream Theory, what a fascinating psychological subject! Luckily, we have a willing subject in Mabinogi willing to participate and allow us to actually look into her dreams: the
Barker Imp
! The
Barker Imp
is located in
Dugald Ailse
near
Tracy's Logging Camp
. Give this little Imp a
green gem
and she'll whisk you away to her magical dream land! Once in the dream land (as an Imp, no less!), defeat
Gremlins
for
Power Mushrooms
and
Potions
. The
Power Mushroom
will make you grow to gigantic heights, which will allow you to defeat the
Ogre Warrior
. Dream theory will take place on
Fridays
.
H
ow should we psychoanalyze the Barker Imp?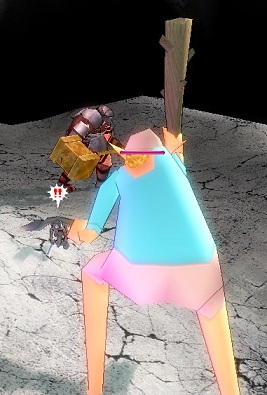 Friday – School Spirit Day
W
e'll be having a rally at several locations for each school! For these
Hot Time events
, look for an event post announcing when and where the secret location of the rally will be. A GM will visit a random channel and choose a lucky winner for a prize. Be there or be square!
Saturday – School Spirit Rewards
W
hen the grades are calculated and tallied, we will be giving the best-scoring school a very special prize for showing their dedication to grades:
DOUBLE RAINBOW
! For six hours on
Saturday
evening the best-scoring school will win the
Double Rainbow
event on
Saturday from 3:00 PM (PDT) to 9:00 PM
. All other schools will be rewarded with
2x EXP Events
.
Saturday & Sunday – History 221 – Ancient Civilizations
O
n
Saturday and Sunday
, you will have the option of studying Ancient Civilizations. Dive into a
Shadow Mission
or
Dungeon
and
defeat monsters
– they will sometimes drop an
Ancient Treasure Chest fragment
. Gather up
10 ancient fragments
and bring them to
"Professor" Eavan
in
Dunbarton
.  She will reward with you with two items: a
Gift Box
and an
Ancient Treasure Chest
. The Gift Box is easily opened, but you will need a special key from the "
Student Store
" in order to open the
Ancient Treasure Chest
.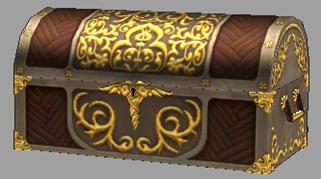 A
bridged syllabus: we will be running back-to-school events all month long. These events will typically last
ONE
day for the week.
•
Mondays
will be
Iria Treasure Hunt
•
Tuesdays
will be
Tara Festival
•
Wednesdays
will be
Jump to the Moon Event
•
Thursdays
will be
Zombie Invasion Event
•
Fridays
will be
Imp's Magical Dream Event
•
Saturdays
and
Sundays
will be
Ancient Treasure Chest Event
B
ased on each
server's
performance on the events on
Monday through Thursday
, we will award the highest-participating server ("school") with a
Double Rainbow
event on
Saturday afternoon
. The other three servers will receive
2x EXP Events
. The back to school events will run from
September 3rd to October 2nd
.
A
re you ready to ace those classes and represent YOUR school?