Roulette Bingo
EVENT
9/28/2011 10:17:22 AM
R
ound and round the wheel goes, where it stops, nobody knows!
V
isit
Caravan Joe
near the upgrade stone in
Dunbarton
. He will give you a
bingo sheet
that you'll need to fill out over time. Rewards are given out for horizontal and vertical bingos. Of course, the best prize is when you can fill out the entire bingo sheet.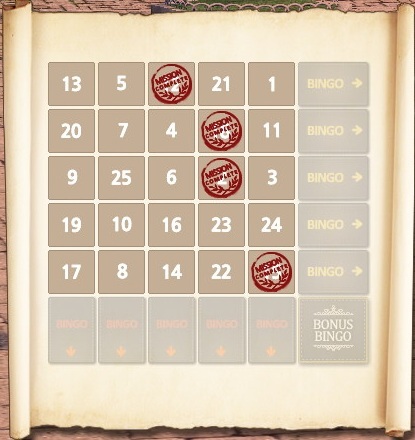 F
irst things first- how do you even fill a spot on your bingo card? It's pretty simple.
Every half hour
, you will receive a
Bingo Coin
. Use the coin to bring up the roulette wheel and give 'er a spin! Wherever it stops it will mark a spot on your bingo card. Monsters also have a chance at dropping
Bingo Coins
.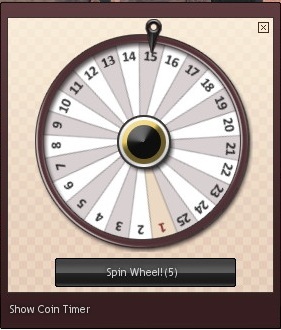 F
or completing a vertical or horizontal row, you will receive a
Roulette Bingo Gift Box
. This item gives out normal basic rewards such as potions. Occasionally you'll get Jester Robes and Bathing Suits. Completing the entire bingo card will give a
Roulette Bingo Bonus Gift Box
. This box contains even better items, some of them including Mercenary Scrolls, Jester Robe, Toy Arrow, Tow Bow, Toy Hammer, and a Mini Leprechaun Hat.
T
he Roulette Bingo Event will run through
October 12th
.