Beauty Shop Costume Design Contest Winners
EVENT
8/23/2012 2:39:17 PM
The wait is over my fellow fashionistas and the results of the Beauty Shop Design contest are in! We have never seen so many amazing costume designs and it was almost too hard to pick only one grand prize! But we have narrowed down the entries and now we give you the winners!
Congratulations to our grand prize winner, Rhetoi of Mari!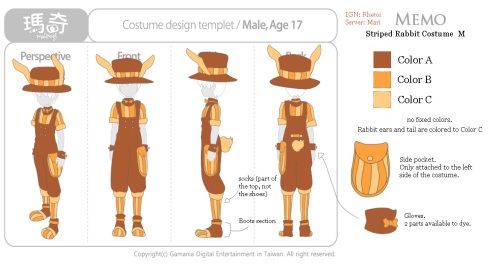 Our grand prize winner will have both of their outfits added in-game, a copy of both outfits for themselves and a real life Mabinogi Fox Hat!
Let us not forget our amazing runner-up designs! All the runner-ups will receive the Mabinogi Fox Hat!
Coy of Alexina
Teaholic of Mari
Bizarrejuju of Ruairi
Trishywishy of Tarlach
Necrojoker of Mari
Visit our Mabinogi Facebook page to see the runner-ups and even more designs!
Looking forward to getting the top design for your character? Keep an eye out for Rhetoi of Mari's design masterpiece coming soon!