Already, the ripples of Saga: Iria II are being felt throughout Erinn. The course of history has been changed forever... can life ever go back to how it was? A new threat is on the horizon and you're the only one who can stop it. Prepare for the unknown as you venture beyond in the Chapter 6 Prologue. Prepare yourself for the future of Mabinogi today.
---

Check quest log under the Event TAB for the "Battling Joe" quest.
Speak to Battling Joe located in from of the Unicorn Statue in Dunbarton.
Select your main character for the duration of the event.
Check quest log for the Mutation Outbreak quest, then speak to Kristell. She is located in front of the Dubarton Church.
Kristell will inform you of strange bear sightings northwest of Dunbarton.
Head into the wilderness and bring back samples for her to test.
Return to Kristell once you've collected enough samples and she will give you a reward.
Note: This is a daily quest, and can be completed every day during the Chapter 6 Prologue.
While scouting for bear samples, you may come across an Old Diary Scrap.
Bring the scrap to Kristell - She will send you to Aeira, who can be found in front of the bookstore.
Aeria will require more scraps to decode the diary pages, she will send you on a quest to find more scraps of each page.
Help Aeria restore them all to learn more about the diary's true nature.
---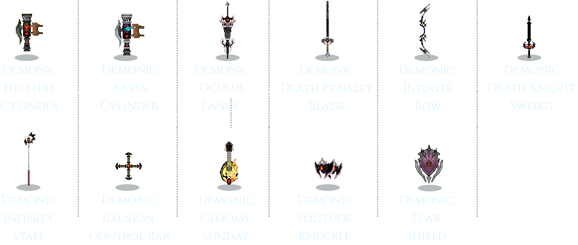 Battling Joe wants to help you become Erinn's ultimate hero. Visit him to rent formidable Demonic Weapons at no cost to you!

Note: Only one piece of equipment can be rented from Battling Joe per account

If you own a Combo Card that currently has time on it the timer will pause, and will become available once the event is over. If you own an expired Combo Card in your inventory, it will become active until the end of the event period. You will also receive free access to the Style Tab during the event.

Quickly increase the expertise of all your equipment during the Chapter 6 Prologue. You'll earn double proficiency to help you prepare for what lies ahead.

During the event, Battling Joe will make a variety of dungeon passes available for purchase. Gain easy access to Basic, Intermediate, and Advanced version of Alby, Ciar, Rabbie, Barri, Rundal, Fiodh, and Peaca dungeons.

Note: There is a 10 pass purchase limit per account.

Log in for this ultra-limited time event. On Saturday, Nov. 29 and Sunday, Nov. 30, log in between 5 and 8 PM Pacific to upgrade your items! During the event period, enhancement failure between +1 and +5 won't result in a rank reset.

Note: Items that fail to upgrade to +6 will not be protected by this event.

A new breed of evil is on the prowl, and Erinn's blacksmiths and tailors are working extra hard to repair items for heroes like you. On the following dates and times, NPC repair rate will be 100%
Saturday Nov. 22 and Sunday, Nov. 23 between 5 and 8 PM Pacific.
Saturday Nov. 29 and Sunday, Nov. 30 between 2 and 5 PM Pacific.
Saturday Dec. 6 and Sunday, Dec. 7 between 11 AM and 2 PM Pacific.