[Update] Festive Holiday Sales! 50% off Wintry pets added!
ANNOUNCE
12/10/2014 10:22:03 PM

The holidays are near, so let's prepare with festive cheer! We have alpacas, merry outfits and all-new items, including dye ampoules for your favorite pet. Stay warm and be stylish this holiday season with Mabinogi's Festive Holiday Sales!
---
Return of Winter Pets
Sale Dates
:
Wednesday, Dec. 17 - Tuesday, Jan. 6
Cooler weather calls for cooler pets. Seasonal favorites return for a limited time, including the Snow Tiger, Reindeer, and Crystal Deer, all
50% off
! Adopt a wintry friend today and save big!
---
Alpaca Pet Cards
Sale Dates
:
Thursday, Dec. 11 - Tuesday, Jan. 6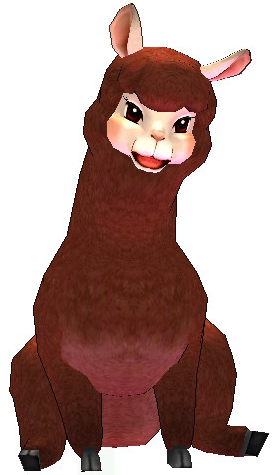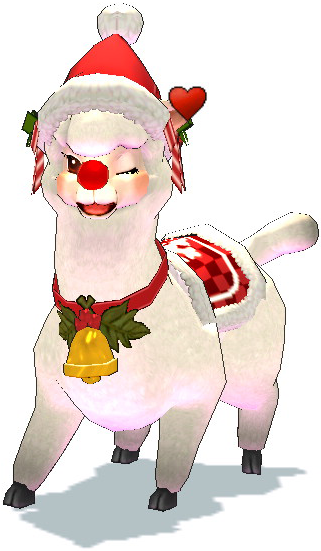 Love your Alpaca? You'll love the Christmas Alpaca just as much too! These adorable pets will warm your heart any time of the year!
Known Issues:
Reigns cross unnaturally when using an Alpaca Wagon for Commerce.
Changing maps while riding an Alpaca causes the pet to become non-responsive. This affects the ability to mount, call or say commands, and skills.
---
Santa's Helper Outfit Box
Sale Dates
:
Thursday, Dec. 11 - Tuesday, Jan. 6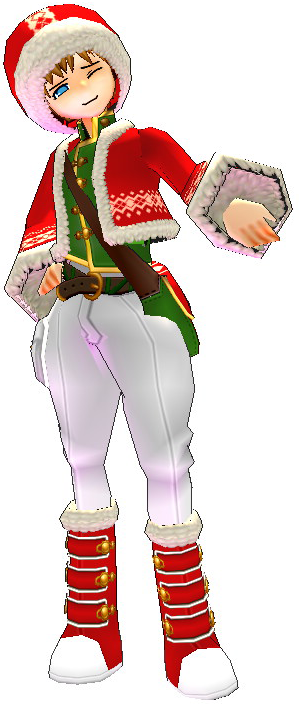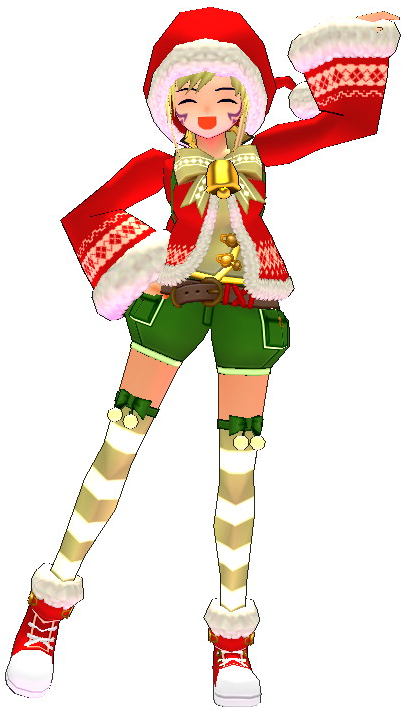 You'll Get:
Santa's Helper Hat
Santa's Helper Outfit
Santa's Helper Shoes
Note: The Santa's Helper Outfit comes in preset colors; see the above images for reference.
---
Holiday Gachapon
Sale Dates
:
Thursday, Dec. 11 - Wednesday, Jan. 14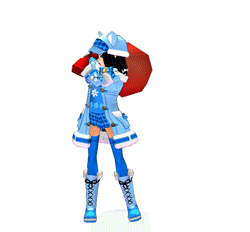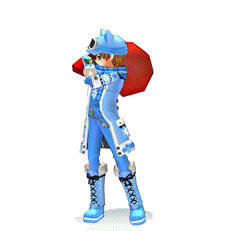 The Holiday Gachapon is filled with so many stocking stuffers it's about to burst! Open one up and you could find the brand new Snowflake outfit with jolly idle animation or fixed pet dye ampoules!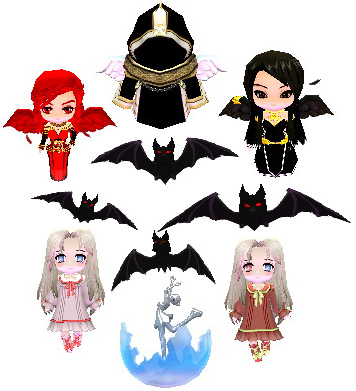 New and Notable Items:
Holy Guardian Angel Wings
Tiny Holy Guardian Angel Wings
Fallen Angel Wings
Tiny Fallen Angel Wings
Lively Snowflake Coat (with idle animation)
Lovely Snowflake Coat (without idle animation)
Lovely Snowflake Hat
Lovely Snowflake Gloves
Solar Glory Instruments
Flying Puppet Orb (contains 7 puppets)
Frozen Fairy Flying Puppet (new, cosmetic only)
Morrighan Flying Puppet (cosmetic only)
Neamhain Flying Puppet (cosmetic only)
Cichol Flying Puppet (cosmetic only)
Macha Flying Puppet (cosmetic only)
Shadow Bat Flying Puppet (cosmetic only)
Belisha Support Puppet
Odd-Eye Belisha Support Puppet
Permanent Combo Card Coupon
Lovely Snowflake Boots
Fixed Pet Dye Ampoule
Familiar Festive Favorites:
Snowboarding Outfit Set
Figure Skating Outfit Set
Nutcracker and Swan Lake Outfits
Christmas Chair
Snowboard
Christmas-Themed Second Titles
The Holiday Gachapon has a secondary item included. You are guaranteed to get one of the following items in a stack of 3:
Shadow Crystal
Fine Shadow Crystal
Finest Fine Shadow Crystal
Potent Shadow Crystal
Potent Fine Shadow Crystal
Potent Finest Fine Shadow Crystal.
Note:
Included outfits have randomly generated colors.