What's New in the Eweca Orb
ANNOUNCE
5/12/2016 12:00:00 AM

It's been a few moons since the Eweca Orb last got an update, so it's high time we pop in a few new outfits! This time the military gets some action, with combat fatigues entering the Eweca Orb, as well as a snazzy Surgeon's outfit in case someone needs a doctor. Check the new additions out below!
---
Eweca Orb
Sale Starts: Thursday, May 12


---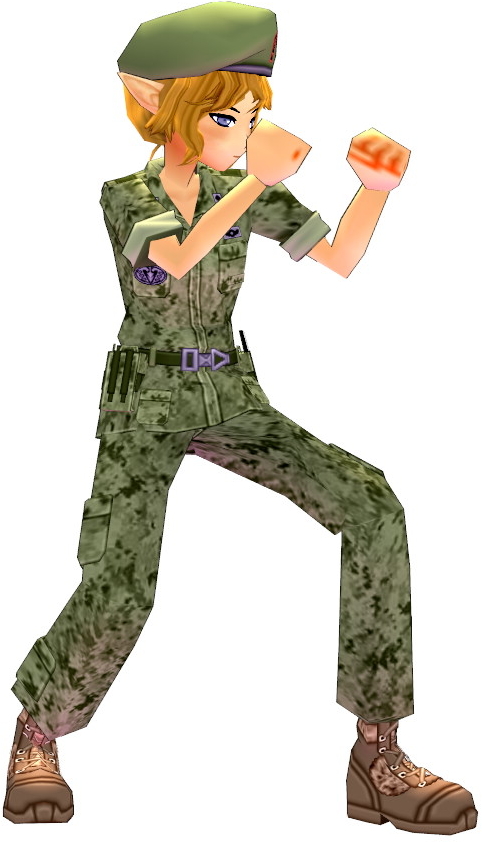 New and Notable
Here are some new and notable items you can look forward too with this updated Eweca Orb!
New Outfits
Desert Soldier Beret
Desert Soldier Camo Pants (M)
Desert Soldier Camo Uniform Pants (M)
Desert Soldier Combat Boots
Desert Soldier Combat Uniform (F)
Desert Soldier Sunglasses and Beret
Desert Soldier Training Fatigues (F)
Erinn Peace Officer Uniform (F)
Special Forces Combat Boots
Special Forces Uniform (M)
Surgeon's Gown (F)
Surgeon's Shoes
Returning Outfits
Wing Shoes (M)
Wing Shoes (F)
Andras Wear
Butterfly Boots (F)
Butterfly Headdress (F)
Butterfly Shoes (M)
Butterfly Suit Hat (M)
Chinese Dragon Armor (Elf)
Chinese Dragon Armor (Giant)
Chinese Dragon Armor (Human)
Chinese Dragon Boots

Chinese Dragon Gauntlets (Elf)
Chinese Dragon Gauntlets (Giant)
Chinese Dragon Gauntlets (Human)
Chinese Dragon Helm
Chinese Dragon Helm (Elf)
Dragon Scale Armor (F)
Dragon Scale Armor (Female Giants)
Dragon Scale Armor (M)
Dragon Scale Armor (Male Giants)
Dragon Scale Gauntlets
Dragon Scale Gauntlets (Giant)
Dragon Scale Greaves
Dragon Scale Helm
Dragon Shield
Japanese one-handed sword
Japanese two-handed sword
Royal Crystal Wing Bow
Royal Crystal Wing Shield
Royal Crystal Wing Staff
Royal Crystal Wing Sword
Royal Knight Gauntlet
Royal Prince Boots
Royal Prince Gauntlet
Royal Prince Helmet
Royal Princess Boots
Royal Princess Gauntlet
Royal Princess Helmet
Tanto
Witch Scathach Earrings
Witch Scathach Outfit
Witch Scathach Shoes
New Enchant Scrolls
Ambush
Backbreaking
Camo
Chord
Encore
Expansive
Innocent
Nostalgic
Peaceful
Pitch Black
Solo