Holiday Math Dungeon Returns!
EVENTS
12/6/2018 12:52:04 PM

The Holiday Math Dungeon is back, and even the monsters within the dungeon have dressed for the season! Caravan Joe in Dunbarton is handing out passes to venture into the suddenly festive dungeon, and he's rewarding those that complete the Holiday Math run with a variety of wintry rewards, including Homestead Props and more! Check out the full details below!
---
Holiday Math Dungeon Run
Event Dates:
Thursday, December 19th, After Maintenance - Thursday, January 10th, Before Maintenance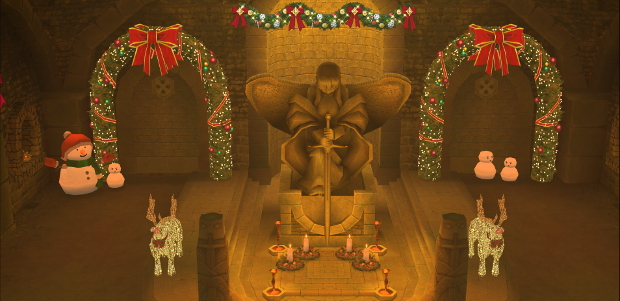 Event Details: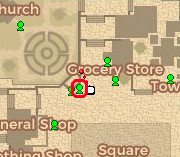 Speak with Caravan Joe in Dunbarton to select a main character to participate in the event.
You will receive a Holiday Math Dungeon Pass, needed to enter the dungeon, at 7AM PST each day.

You will receive up to 3 Holiday Math Dungeon Passes per day, and they will only be delivered to the selected Main Character for the event.

Go it alone or join a party of up to 4 people.
Complete the Daily Quest by completing the Holiday Math Run and receive 2 C-Coins.
Trade your C-Coins into Caravan Joe for a variety of prizes!
Dungeon Details: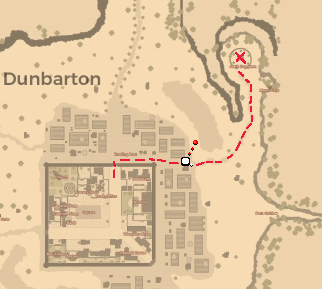 Head to Math Dungeon located in the north eastern part of the region.

You can also travel there via the Math Dungeon Moon Gate.

Once inside, step onto the altar and drop the pass, or click the Statue of the Goddess and select the pass to enter.
At the end of the dungeon, there is a possibility of an Advanced Holiday Math Dungeon Pass dropping from the End Chest.
Unlike the regular Holiday Math Dungeon Pass, the advanced version requires a minimum of two people to enter.
C-Coin Rewards
Turn in C-Coins to Caravan Joe for the following rewards!
2x C-Coins: Holiday Gift Box
3x C-Coins: Glittering Holiday Gift Box
15x C-Coins: Knitwear Penguin Whistle
35x C-Coins:

Glittering Holiday Gift Rewards
This box can contain anything within the Holiday Gift Box, as well as the Christmas Rudolph Robe. This box also has better rates to obtain the higher end rewards.
Holiday Gift Box Rewards
When opened, Holiday Gift Boxes can reward one of the below items, bonus C-Coins or a variety of items for your daily adventures.
Homestead Luminary Arch
Homestead Large Luminary Tree
Homestead Big Bright Snowman
Homestead Big Rudolf

Christmas Rudolph Robe and Reindeer Robe

Homestead Small Luminary Tree
Homestead Bright Snowman
Homestead Small Rudolf
Poinsettia Seed
Homestead Snowflake Flurry
Homestead Christmas Arch
Homestead Christmas House
Homestead Christmas Candle
Christmas Campfire Kit
C Coin
Reindeer Robe
Short Reindeer Antler Headband
Reindeer Antler Headband
Long Reindeer Antler Headband
Giant Reindeer Antler Headband
Christmas Tree Hat
Christmas Wreath
Christmas Tree
Rudolph
Christmas Tree Star Decoration
Christmas Tree Decorative Stocking
Christmas Tree Decorative Ribbon
Christmas Wreath Star Decoration
Christmas Wreath Decorative Ribbon
Christmas Wreath Decorative Stocking
Rudolf Star Decoration
Rudolf Decorative Stocking
Rudolf Decorative Ribbon
Hand Bell 'High C'

Christmas Tree Hat

Hand Bell 'C'
Hand Bell 'D'
Hand Bell 'E'
Hand Bell 'F'
Hand Bell 'G'
Hand Bell 'A'
Hand Bell 'B'
Hand Bell 'High C' for Giants
Hand Bell 'C' for Giants
Hand Bell 'D' for Giants
Hand Bell 'E' for Giants
Hand Bell 'F' for Giants
Hand Bell 'G' for Giants
Hand Bell 'A' for Giants
Hand Bell 'B' for Giants
Massive Holy Water of Lymilark
Full Recovery Potion (Quantity: 2)
HP & MP 300 Potion (Quantity: 5)
HP & MP 100 Potion (Quantity: 5)
HP & Stamina 300 Potion (Quantity: 5)
HP & Stamina 100 Potion (Quantity: 5)
MP 300 Potion SE (Quantity: 10)
MP 300 Potion (Quantity: 5)
MP 100 Potion (Quantity: 5)

Christmas Outfits not included

HP 300 Potion SE (Quantity: 10)
HP 300 Potion (Quantity: 5)
HP 100 Potion (Quantity: 5)
Stamina 300 Potion SE (Quantity: 10)
Stamina 300 Potion (Quantity: 5)
Stamina 100 Potion (Quantity: 5)
Wound Remedy 300 Potion SE (Quantity: 10)
Cheap Silk (Quantity: 5)
Common Silk (Quantity: 5)
Fine Silk (Quantity: 5)
Finest Silk (Quantity: 5)
Cheap Fabric (Quantity: 5)
Common Fabric (Quantity: 5)
Fine Fabric (Quantity: 5)
Finest Fabric (Quantity: 5)
Cheap Leather (Quantity: 5)
Common Leather (Quantity: 5)
Fine Leather (Quantity: 5)
Finest Leather (Quantity: 5)
Cheap Leather Strap (Quantity: 5)
Common Leather Strap (Quantity: 5)
Fine Leather Strap (Quantity: 5)
Finest Leather Strap (Quantity: 5)
Average Firewood (Quantity: 3)
Fine Firewood (Quantity: 3)
Finest Firewood (Quantity: 3)
Bloody Herb (Quantity: 5)
Mana Herb (Quantity: 5)
Sunlight Herb (Quantity: 5)
Base Herb (Quantity: 5)
Gold Herb (Quantity: 5)
Garbage Herb (Quantity: 5)
White Herb (Quantity: 3)
Poison Herb (Quantity: 3)
Wood Board (Quantity: 2)
Diamond (5cm)
Topaz (5cm)
Star Sapphire (5cm)
Emerald (5cm)
Aquamarine (5cm)
Garnet (5cm)
Ruby (5cm)
Jasper (5cm)
Spinel (5cm)
Jelly Beans of Strength
Chocolate Chip Cookie of Dexterity
Lollipop of Intelligence
Chiffon Cake of Will
Muffin of Luck