MABINOGI

11th Anniversary
For those seeking unexpected excitement
Celebrate the anniversary of Mabinogi with the long awaited return of Doki Doki Island,
and more.
Play Free Now
Doki Doki Island
has returned
Event Period:
March 14th, After Maintenance -
April 11th, Before Maintenance
The perfect place to find your very own Soulmate.
This island is full of romantic dating spots!
Visit Doki Doki Island
Caravan Joe is visiting Dunbarton Town Square. You can travel to the island by talking to Caravan Joe.
EXCITING ISLAND
let's enjoy it
Matchmaker

Matchmakers are scattered throughout the island! You'll be matched with the perfect Soulmate of your own!

Island Caretaker

Collect Cat's Paw by doing various
favors for Wenger.

Stage

Why don't you let the beautiful melodies of the stage take over your body?

Harmony Torch

Flames blazing from the torch in the middle of the Island's Town Square.
Cozy up with your Soulmate by sitting down near the flames.
A new face of
Doki Doki Island
A suspicious box that appeared
out of thin air at the pond near the observatory. Unveil its secrets before the suspicious box disappears!

A fish that looks like a star, which can only be found at Doki Doki Island, the Starfish! Help Wenger the Island Caretaker by catching rare pink Starfish.
Doki Doki
Commemorative Box
Doki Doki Commemorative Boxes can be obtained by completing special event mission in Doki Doki Island, or can be exchanged with Cat's Paw! It contains various items such as Candy Pop Riding Hood Outfit, Candy Pop Denim Jacket Outfit, and more.
Sneak Peek at some items you
can obtain from the box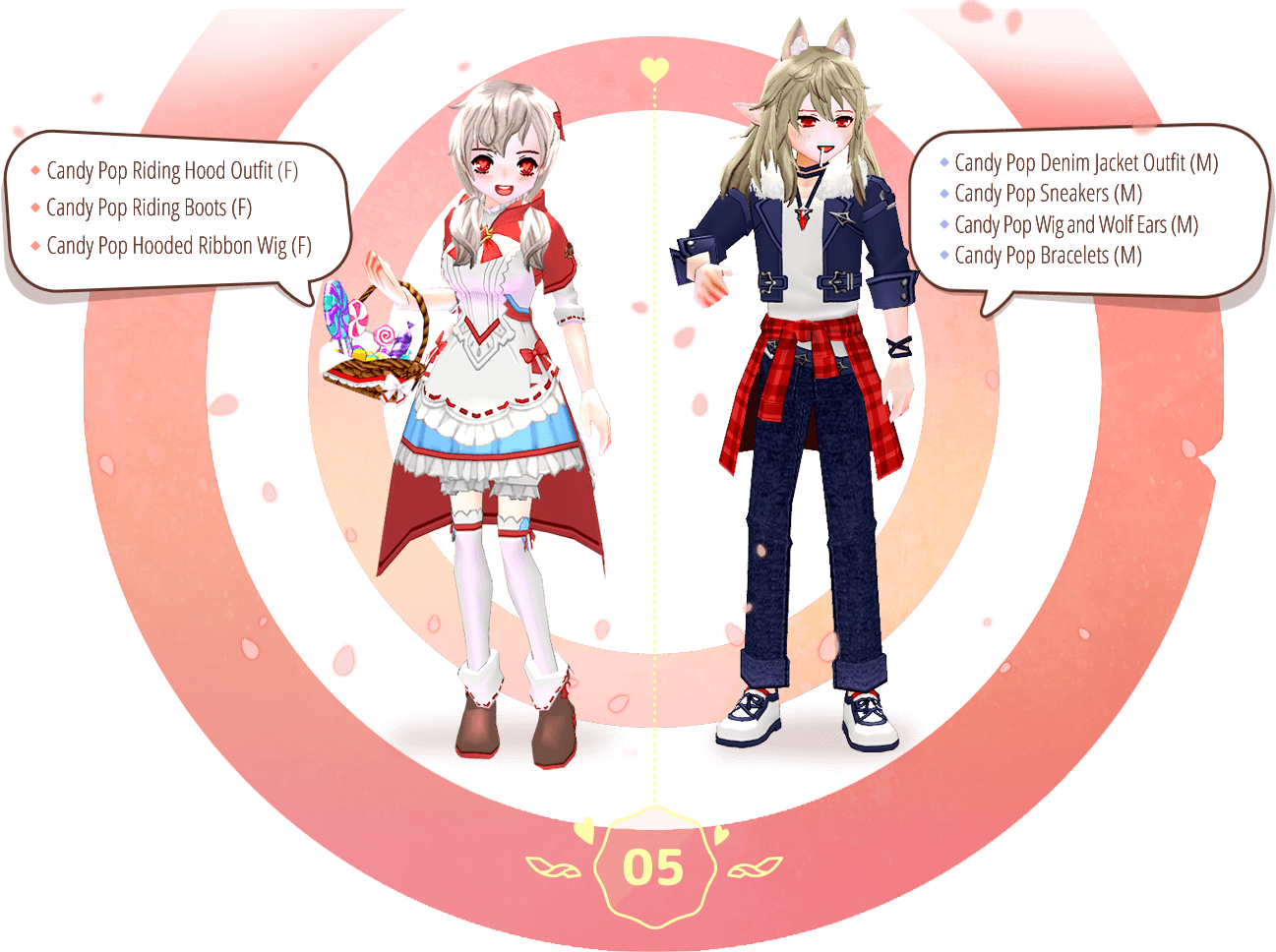 Collect Cat's Paw
A beautiful jewel only found at Doki Doki Island. Collect Cat's Paw and take it to Mansur the Jewel Collector to trade them for various items!
Sneak peek at some items you
can exchange Cat's Paws for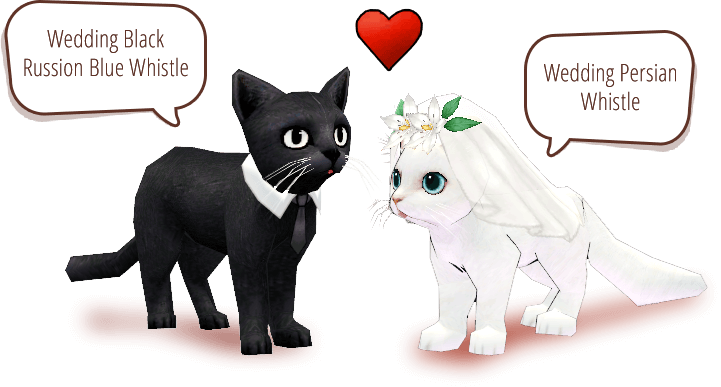 Falling Cherry Blossom
2nd Title Coupon

Gathering Speed +5%
- Gathering Rate +5%

*Buffs only apply during the event period

Moonlight Couples Flight Coupon

Flight action is different depending on the gender of the characters.
Become the master of Natural Dyes!
Create your very own dyes from natural ingredients by registering a main character at the Natural Dye Helper near the Festival Market on Doki Doki. Once registered you can talk to her to start combining ingredients to make your very own natural Dye!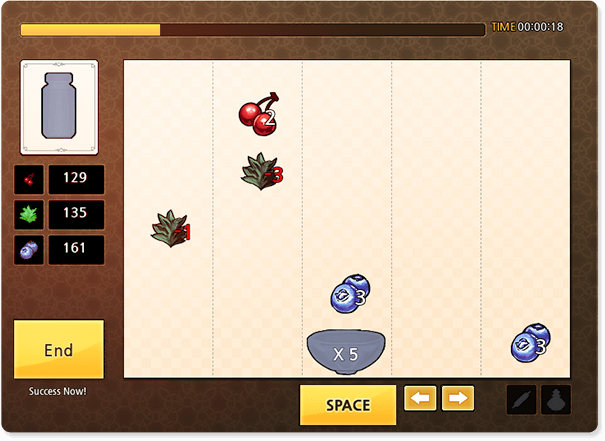 Once the dye is made you can click the Dye Ampoule or Metal Dye Ampoule button located in the bottom right hand corner to convert the rest of the color into a new dye. You may only choose one!
Take the Natural Dye Ampoule to one of the sheets and dye it a new color to receive some Cat's Paws.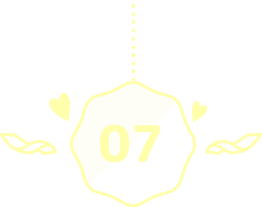 11th Anniversary
Attendance Event
Event Period:
March 21st, After Maintenance -
April 11th, Before Maintenance
Register your main character at
Caravan Joe to receive
goodies for
logging in every day for 36 minutes.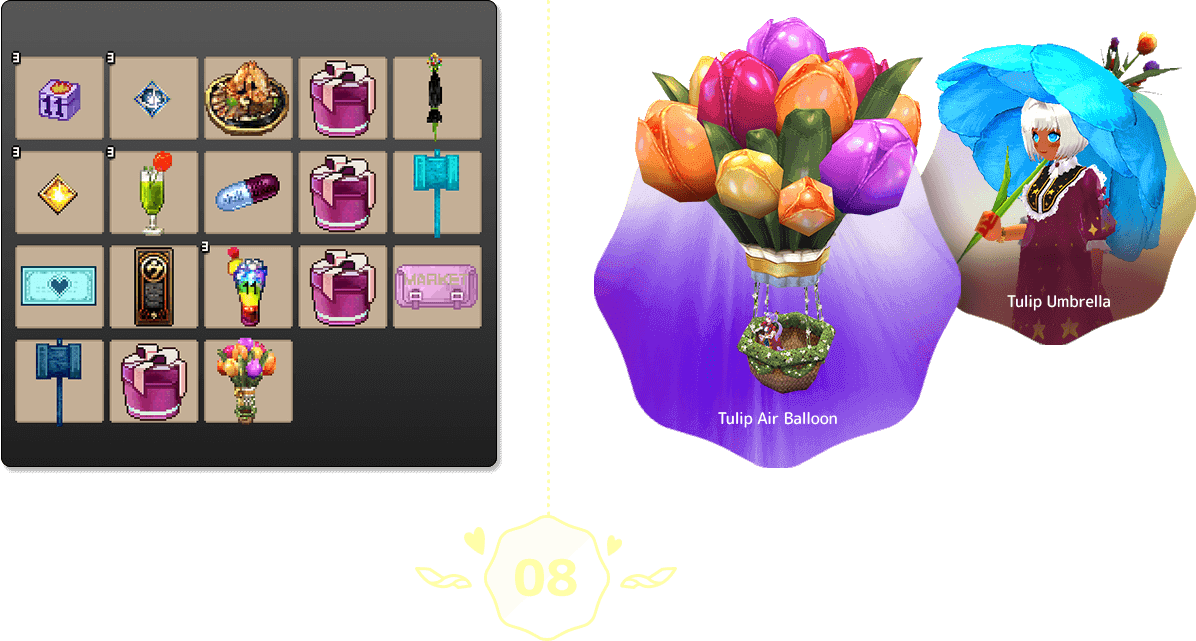 11th Anniversary
SALES
Celebrate the anniversary with the 11th
Anniversary
Package, 11th Anniversary Box,
and much more! The
11th Anniversary
package contains a bunch of useful
items,
like Refined Reforging Tool PLUS,
Eweca/Ladeca
Protective Upgrade Stones,
and much more!
There will be more sales soon, so keep your
eyes on
the main site!
Sale Page